May 25 - DLT Leader XAPO Plans Gibraltar Expansion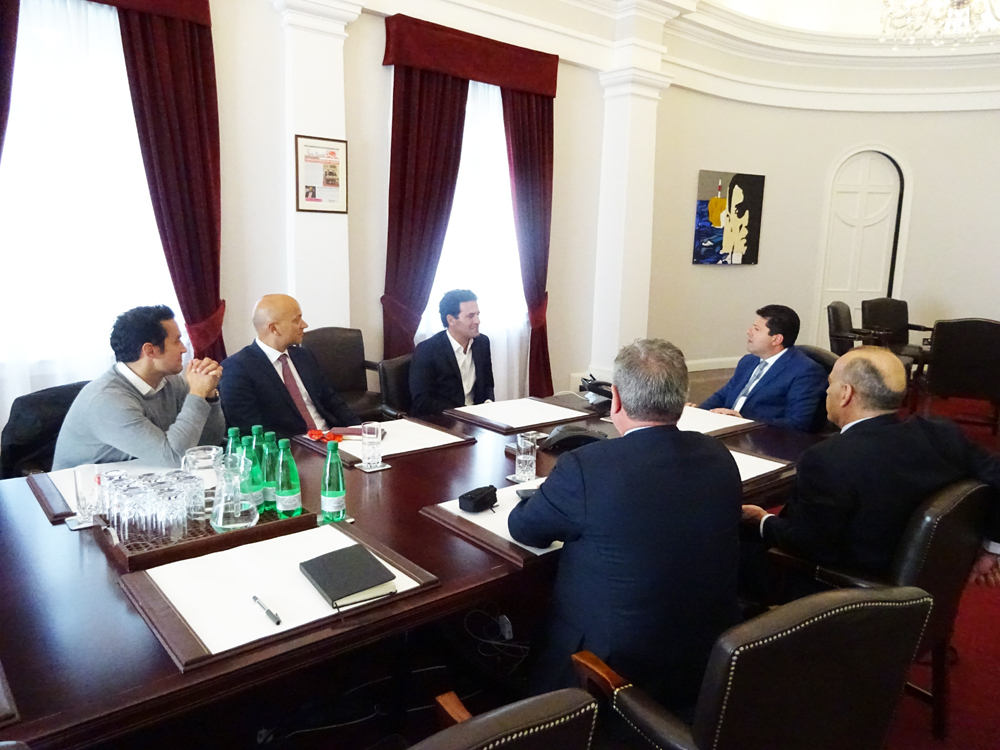 Chief Minister Fabian Picardo and Minister for Commerce Albert Isola met with Wences Casares who is on a business visit to Gibraltar. Mr Casares is a Co-Founder and CEO of global firm Xapo, the wallet and cold storage vault provider who are reputed to be the largest custodian of bitcoin in the world and who were ranked this year in the Forbes Fintech 50 list.
The meeting, held at No6, provided an opportunity for Mr Casares to deliver an update on the exciting expansion plans for Xapo and how Gibraltar is supporting these through the DLT Regulatory Framework that came into effect in January this year.
Xapo already holds a financial services license in Gibraltar and is in the process of seeking further authorisations related to their planned expansions in Gibraltar. Mr Casares also met with the Gibraltar Financial Services Commission on this visit.
Xapo is headquartered in Palo Alto, California and was founded in 2014 with the aim of making the bitcoin currency more secure and accessible. The Xapo Wallet operates through a mobile app and online and includes the ability to transfer funds to and from the Xapo Vault. In April 2014, Xapo introduced a debit card that links to the user's Xapo Wallet and functions like a standard debit card, except that it is backed by bitcoin instead of traditional currency.
Accompanying Mr Casares were Seamus Rocca of Xapo and Joey Garcia of the law firm Isolas. Paul Astengo Senior Executive with Gibraltar Finance and who leads on technology initiatives was also present at the meeting.
In the top photograph L to R:
 Seated: Joey Garcia, Seamus Rocca, Wences Casares, Fabian Picardo, Albert Isola and Paul Astengo
Standing: Joey Garcia, Seamus Rocca, Fabian Picardo, Wences Casares, Albert Isola and Paul Astengo
In the photograph below L to R:
 Joey Garcia, Seamus Rocca, Fabian Picardo, Wences Casares, Albert Isola and Paul Astengo