Jun 13 - Unite Hosts Meeting With CCOO And UGT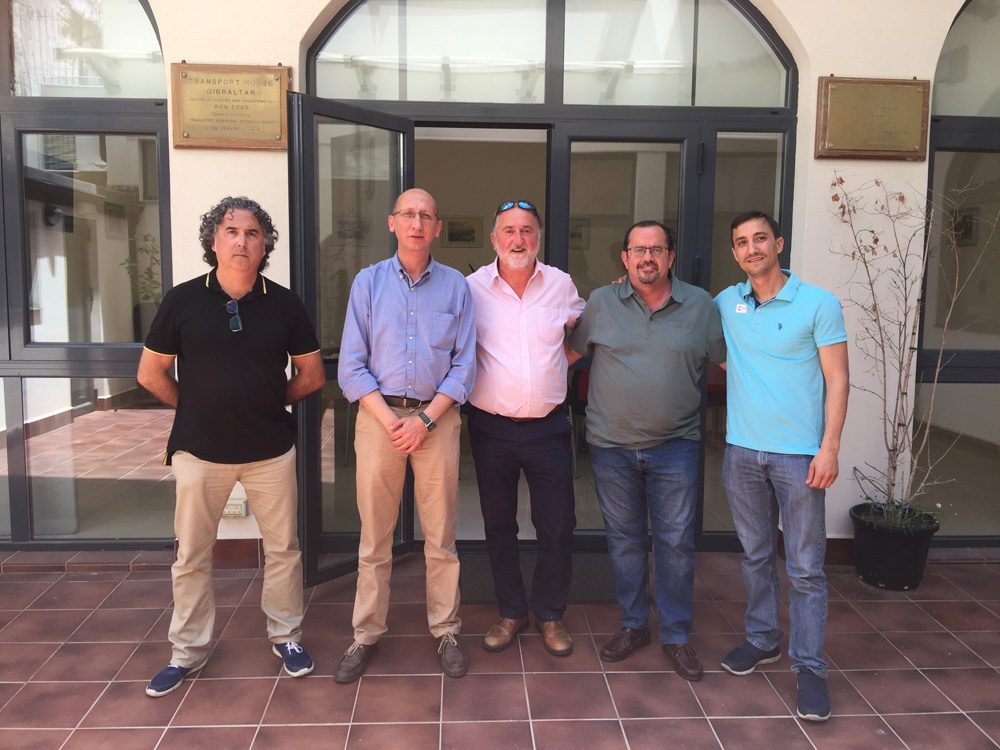 Last Friday, a meeting was held at Unite the Union where both General Secretaries from Comisiones Obreras (CCOO) and Union General de Trabajadores (UGT) from the Campo de Gibraltar were also present.
Amongst other issues of importance such as the newly created IRTUC South (Inter Regional Trade Union Congress), EGTC (European groups for Territorial Cooperation and Brexit), the issue of Borders and Coastguards Agency (BCA) taking selective industrial action came up for discussion, as all three unions form part of the Cross Frontier Group.
A spokesperson said: "Both CCOO and UGT showed their solidarity to workers taking selective industrial action in pursuance of their claims, offering their support wherever possible should this be required by Unite.
"Given the history of mutual support by these three unions throughout decades, Unite the Union would like to publicly thank both unions for the solidarity shown. However, Unite reiterated that there was no need for fear of such escalation at this stage as it trusts that a favourable solution will be sought through talks with both BCA Management and Government hopefully giving a finality to this situation.
"In respect of criticism made by certain organisations and pressure groups via press statements, Unite believes that some were made with their anti -democratic mentality and others because they feel obliged to take Government's stance. It's always much easier to criticise workers.
"All three Unions are highly critical of these statements made, because as historical Trade Unions, we firmly believe in the sacred rights of workers to take industrial actions.
"All BCA workers are most professional in safeguarding and securing Gibraltar's entry points and in this regard deserve their claims to be heard, as opposed to being criticised by entities who seem to ignore the fundamental rights of ordinary working people.
"Unite the Union on behalf of its members once again feel obliged to publicly apologise for all the inconveniences the selective industrial action at the frontier may have caused. However, it also firmly remains committed to continue its fight in its endeavour to safeguard the right for any worker to take industrial action whenever it deems necessary.
"A further meeting has been arranged for all three unions to meet at the end of June."