Jun 14 - BrightMed Announce Feature Films For Film Festival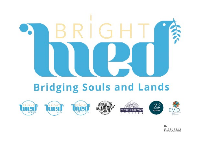 BrightMed and Gibraltar Productions, have announced 'Wallay' and 'Stranger In Paradise' for their BrightMed Film Festival.
The 2018 feature film program on the 19th June afternoon includes two films and two shorts chosen by the Selection Committee following the theme of this year's Festival: Borders.
The programme will start at 16.30 with the projection of the short movie 'Tête a tête' followed by 'Wallay', a drama comedy directed by Berni Goldblat. The second session will start at 18.30 with the BAFTA awarded 'Poles apart' followed by the film 'Stranger in paradise' directed by Guido Hendrikx. The directors will receive an artwork from Gibraltar Crystal.

Single tickets for the events can be got at the Leisure Cinemas on the day.