Jun 18 - Promotion At The Port Authority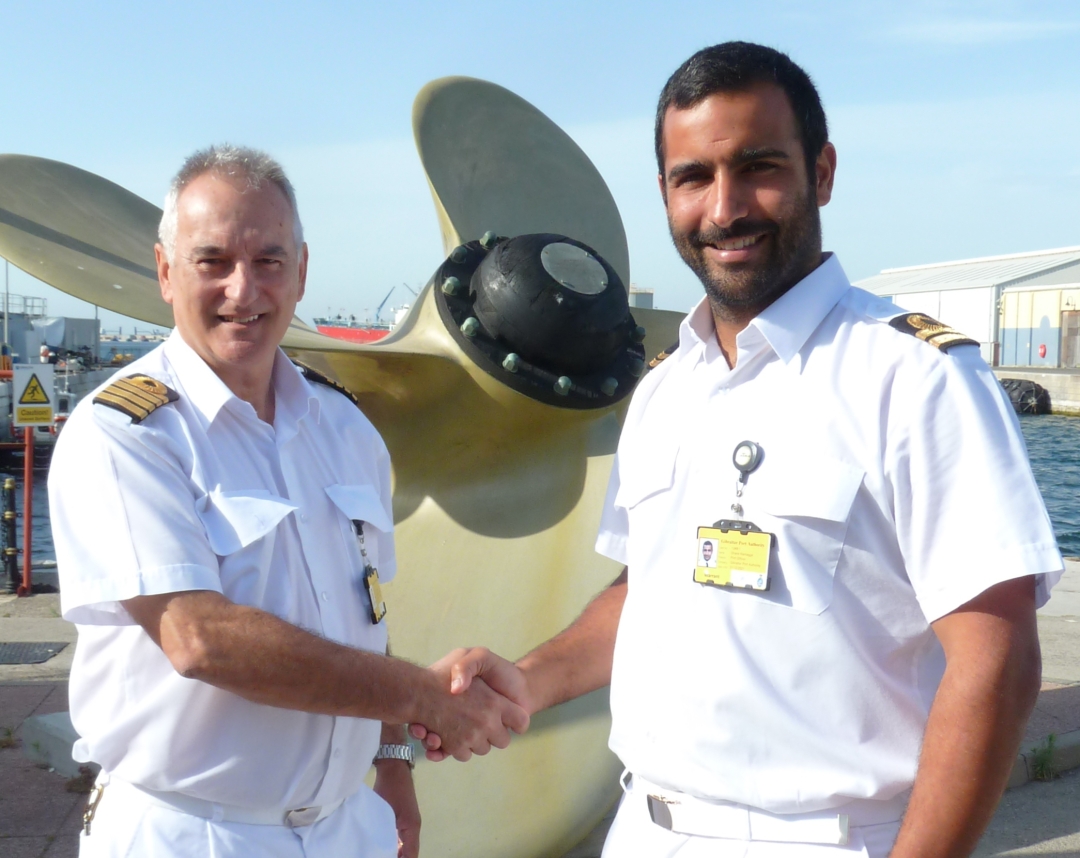 VTSO Shane Ramagge has recently been promoted to the rank of Port Officer. Shane joined the Gibraltar Port Authority in December 2014 and since then has been able to develop his skills to allow him to take on his new role.
CEO and Captain of the Port (Acting), Manuel Tirado took the opportunity to congratulate Shane on his promotion and wished him all the very best as he enters the next phase of his career with the Gibraltar Port Authority.