Jul 11 - GGCA Dismayed By Comments In Relation To Public Service Made By Bossano In Budget Speech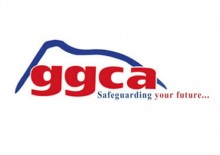 The GGCA Committee say they were "dismayed" by the comments made in respect of the Public Service by Minister Bossano in his budget speech last week.
A spokesperson from the GGCA said: "Amongst other things, he said that the Public Sector is "unsustainable" in its current form "even without Brexit".
"He also said that there is a need to ensure greater efficiency across the public service to deliver improved value for money. We are very concerned about this as the GGCA, in representation of the civil service workforce, attempted to co-operate with the Public Efficiencies Process after visiting many departments to obtain ideas about possible areas of streamlining (with full assistance from the membership, who were happy to contribute valuable suggestions).
"However, we had to request meetings with Minister Bossano to communicate these ideas from the staff. We did not have monthly meetings and often had to chase him for such meetings to be arranged. Given this, we feel it is totally unacceptable for Minister Bossano to make such statements.
"The workforce has been trying to propose changes to create greater efficiencies but Minister Bossano does not want to listen. It is extremely unfair, then, that we are made targets of public statements of this nature. In addition, we feel that the public sector pay rise, this year is in breach of the 2015 GSLP/Liberals manifesto, which in p13/14 states the following: 'At the end of the two year period, we will again commit to Public Sector pay rising at least by the rate of inflation each year as from financial year 18/19.'
"In this year's budget speech, the Chief Minister states that the rate of inflation this year is 2.6%. However, the public sector pay rise is 2.5% and this is capped at 60p an hour for officers who earn £46,000 and above. These matters were discussed at the GGCA Biennial General Meeting last week. It was determined that these topics require an EGM, with these issues as the sole items on the agenda. We are hoping to convene such a meeting in the next couple of weeks to obtain a mandate from our membership in respect of these matters."