Sep 25 - Mental Welfare Society Concerned By Psychiatric Reports Backlog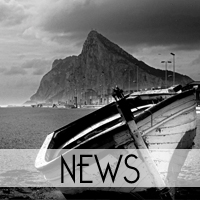 The Gibraltar Mental Welfare Society says it is concerned at the backlog affecting psychiatric reports for Gibraltar's courts.
A spokesperson said: "In the Gibraltar Chronicle of 24/09, Chief Justice Anthony Dudley is quoted as saying that the situation is "pressing". Since there doesn't appear to be any problem regarding " the administrative  mechanisms in place to request and produce these reports", the Chief Justice suggests that the backlog might be due to "resources and manpower".
"Given the anecdotal evidence of the shortage of psychiatric cover which has been presented to the GMWS over the last few months, it would appear that this might be the reason for the pending psychiatric reports not to have been presented to the Courts. Whatever the cause, this is a situation which needs to be redressed immediately. It is crucial that the necessary psychiatric assessments are available in order to ensure that the defendant, who might need such a report, will receive an appropriate and timely sentence."