Oct 11 - RAF Host Air Accident Investigation Training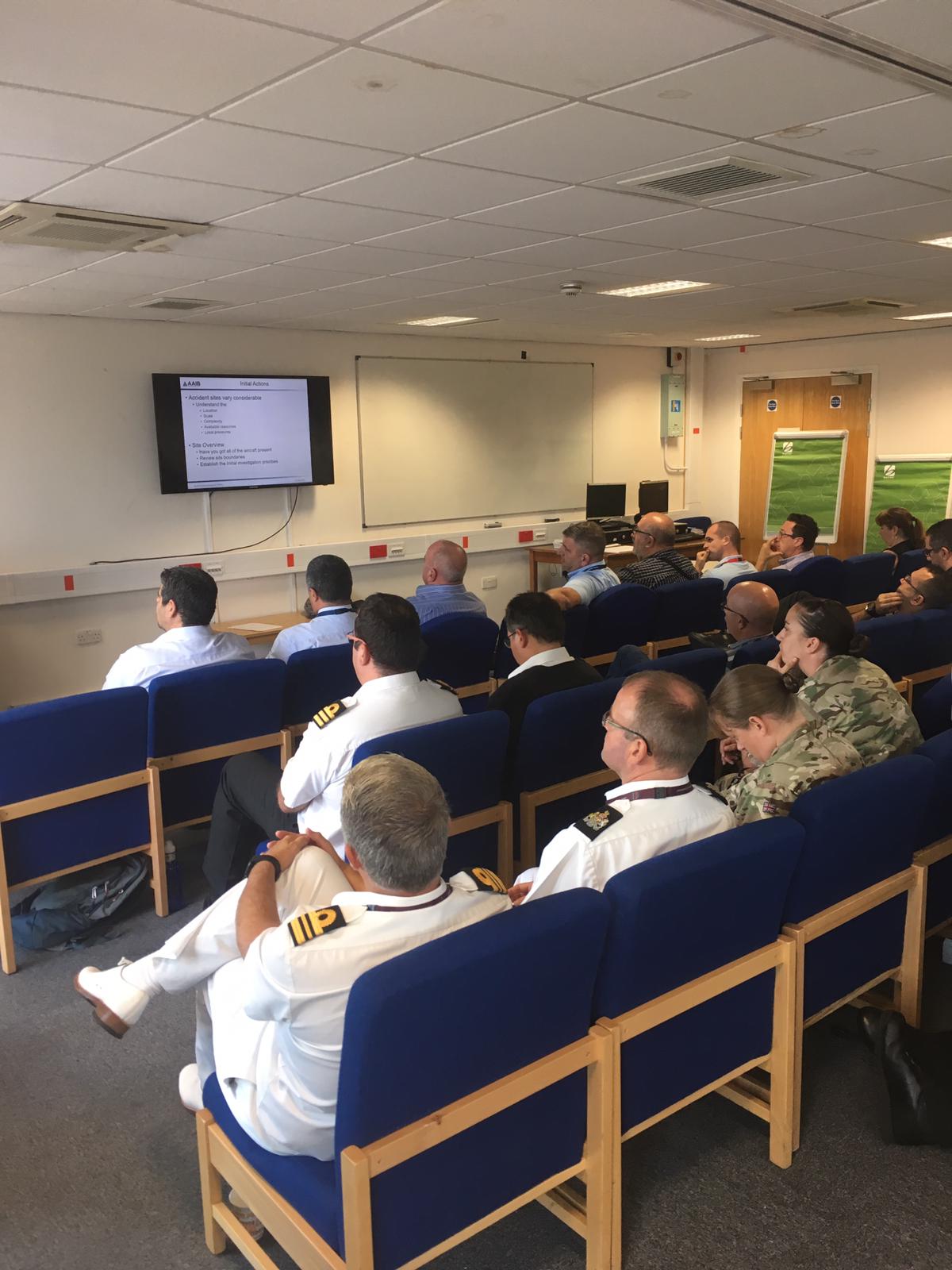 Earlier this week RAF Gibraltar, supported by the Gibraltar Director of Civil Aviation, hosted a joint training team from the Defence and Air Accident Investigation Branches. 
The joint team delivered a two day course on aircraft post-crash management to an audience comprising of representatives from all civilian and airfield response services.  
A spokesperson said: "These multiple stakeholders are responsible for the preservation of life and the subsequent situational control in the event of an aircraft accident in Gibraltar.  The Station Commander, Wing Commander John Kane, welcomed the training team and the training audience, commenting on how impressive it was to see the number of different agencies represented, stressing the importance of everyone working collaboratively together to achieve the common goal.
"The course covered accident site management, health and safety, and the legal framework behind accident investigation.  This was supplemented with information on the operational and engineering investigative procedures. The course culminated with a table top exercise, during which the various agencies discussed their actions and responsibilities in response to multiple scenarios, drawing on their experience and the best practices delivered during the course.
"The training provided the civil and military response agencies the opportunity to refresh their knowledge and emergency procedures for this type of incident.   
"The inter agency discussions and the lessons identified during the course will undoubtedly maximise the understanding and cooperation between the military and civil agencies should they ever be called upon to respond to this type of incident.
"RAF Gibraltar is truly a unique airfield.  The sea at either end of the runway and the imposing 1398 foot monolithic limestone rock, which generates unpredictable winds on the aircraft approach, make RAF Gibraltar an extremely challenging airport to land at."