Nov 08 - Cyber Security Course To Come To Gibraltar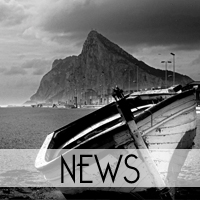 Rock Learning is bringing a Cyber Security Management Course to Gibraltar from 4th - 6th December 2018.
The course is £1,750 per delegate with full details available from This email address is being protected from spambots. You need JavaScript enabled to view it. or by contacting Jo Abergel on 54020952.
A spokesperson said: "Delivered by IT Governance, a global provider of risk management and compliance solutions, this will be a practical course to help practitioners formulate plans and strategies for improving cyber security risk management in their organisations. Successful completion of the three-day course will lead to the Managing Cyber Security Risk (CCRMP) qualification.
"Modern organisations face the constant threat of cyber attack. Creating an effective cyber risk strategy to mitigate the risk of cyber crime is the only way to ensure survival. This Managing Cyber Security Risk classroom-based training course builds on basic foundation-level knowledge of information security management practices to equip practitioners with the expertise to manage cyber security risk and meet compliance objectives in organisations of any size. It also supports professional development: delegates who pass the included exam are awarded the ISO 17024-certificated Managing Cyber Security Risk (CCRMP) qualification by IBITGQ.
"Drawing on real-life case studies, an experienced senior information risk consultant will provide delegates with insights to enable them to create a blueprint for a plan that not only includes the implementation of technical measures (controls) but also takes into account the people, processes, governance, leadership and culture in their organisations.
"While there are no formal entry requirements, all delegates are expected to have a practical understanding of information security."