Nov 08 - GGCA Conducts HM Customs Survey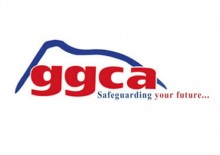 The GGCA has conducted, via a private firm, a survey of Gibraltar HM Customs.
The survey was based primarily on answering questions with regards to manning levels in the department, allowances, pay scales, facilities, equipment, bullying, victimisation within the same and the impact of Brexit in the Customs Department.
A total of 96% of the work force in this department are members of the GGCA and a total of 91.5% of the membership in the department have participated in this survey. A non-disclosure agreement was signed with the independent private firm conducting the survey; therefore, members were assured that their identity would not come out when submitting their answers.
A spokesperson said: "The GGCA Committee is hoping to meet the Collector of Customs and his Management team in the near future to discuss the outcome of this survey which has identified issues of serious concerns which are affecting their members."