Dec 06 - Gibraltar Port Authority Attends 7th Annual Mediterranean Bunker Fuel Conference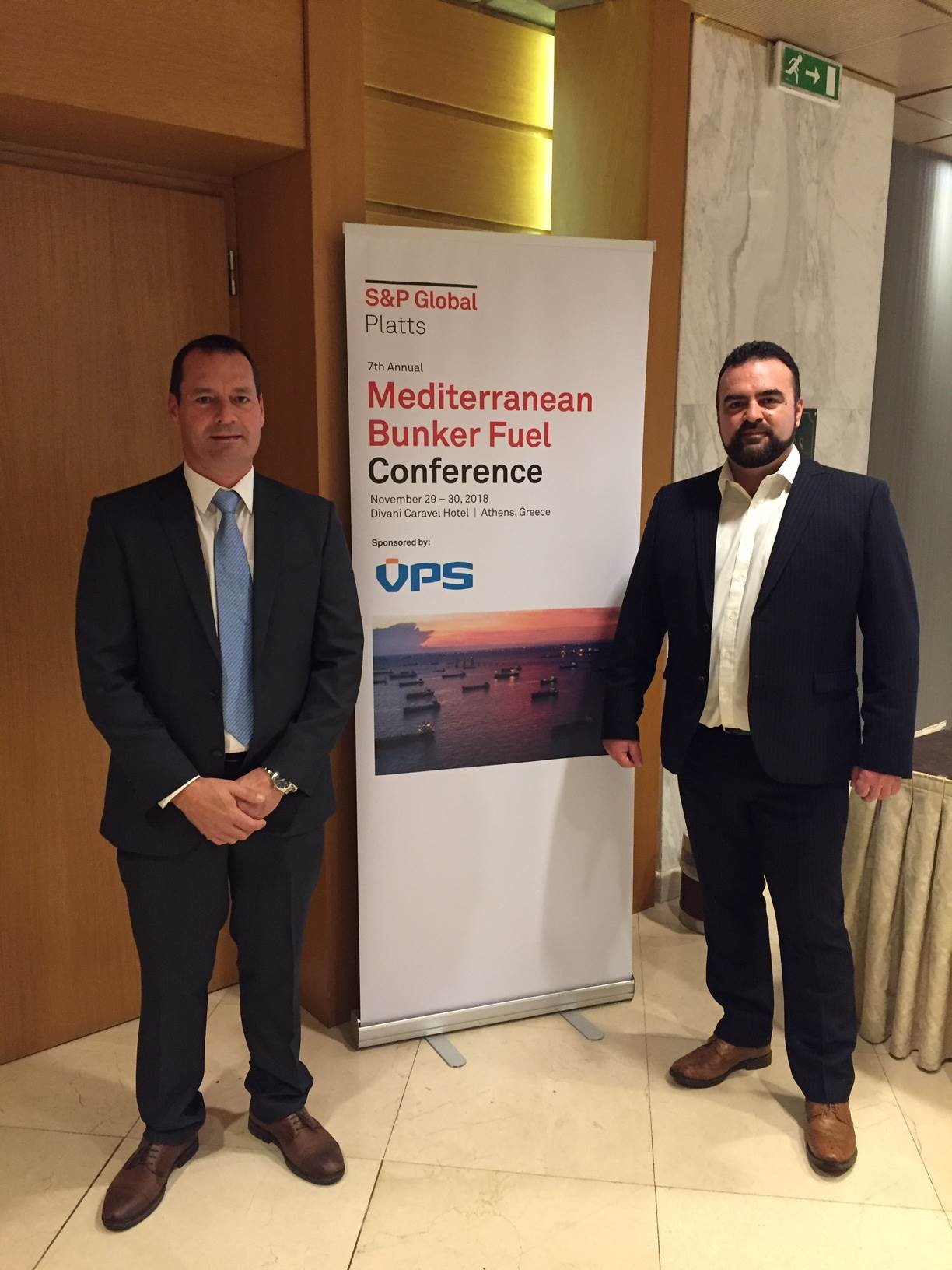 Representatives from the Gibraltar Port Authority recently attended the 7th Annual Mediterranean Bunker Fuel Conference in Athens.
John Ghio, Deputy Captain of the Port and Daniel Perera, Bunkering Superintendent, were among the participants at an important bunkering conference in Athens where a variety of topics were discussed, including the upcoming implementation of the IMO sulphur cap in 2020, the state of the shipping industry in 2019 as we approach the 2020 deadline and the outlook on alternative fuels and scrubbers.
A spokesperson said: "This event also provided an important platform to talk to key partners about Gibraltar Port and its services and offered valuable networking opportunities. The conference offered the Gibraltar Port Authority the opportunity to continue its policy of direct engagement with ship owners and clients based in this region and a series of meetings were held in the margins of the conference along with local ship agents Astralship Shipping Agency. John Ghio also took the opportunity to meet with senior officials from the bunkering community in Gibraltar who have their headquarters based in Athens.
"John then moved on to London to hold a further set of meetings with more ship owners and clients arranged by local ship agents Turners.  Manuel Tirado, CEO and Captain of the Port commented that continued attendance at these key bunkering conferences was part of the Port's strategy of direct engagement with the movers and shakers in the maritime industry and that this approach continued to have a positive impact in maintaining Gibraltar Port's reputation as a Centre of Maritime Excellence."



{fcomment}