Dec 07 - Government Launch Major Housing Project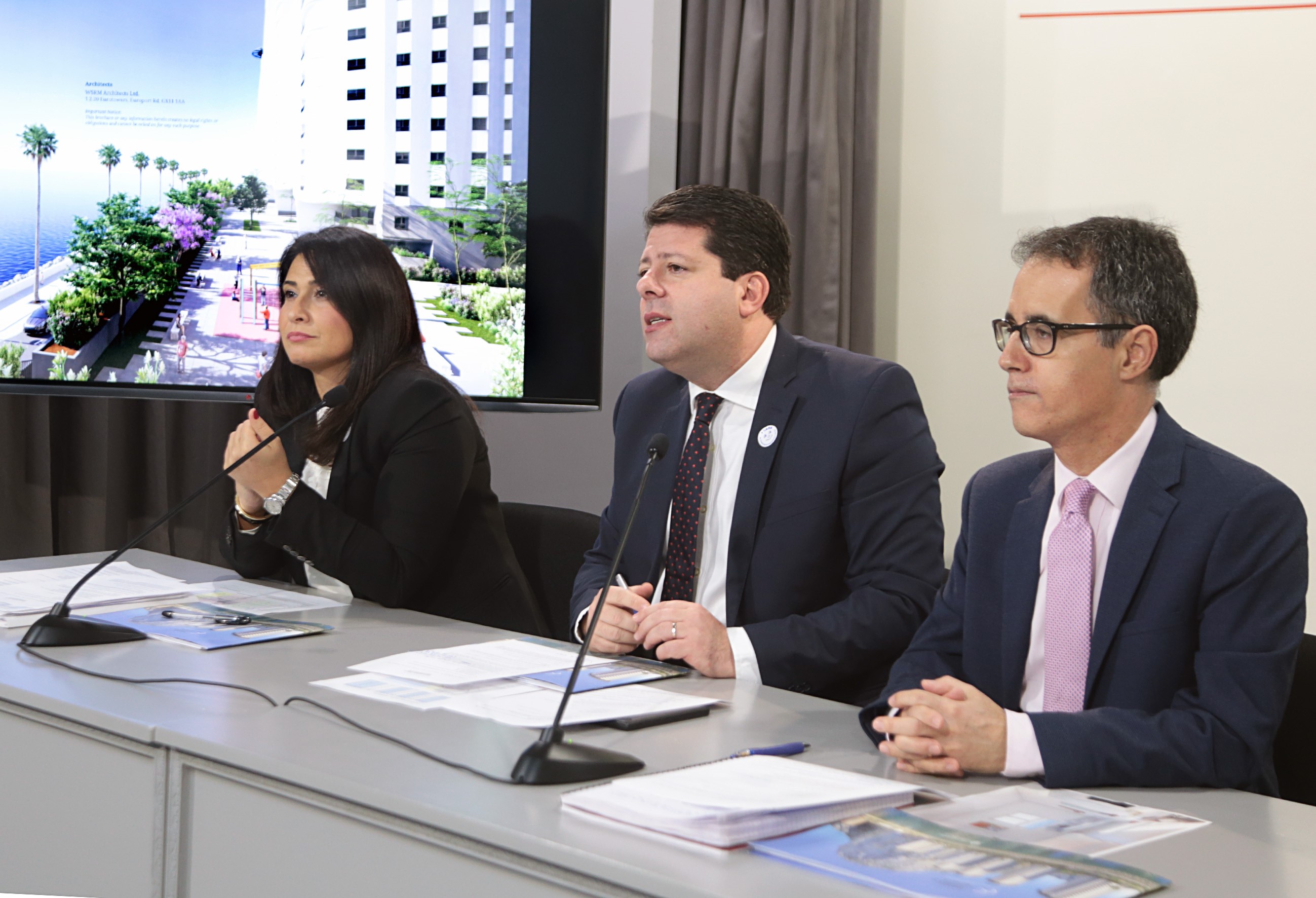 The Government has this afternoon announced the launch of the sale of flats in the next phase of its affordable housing scheme.
Hassan Centenary Terraces will be located on the east side of Gibraltar and will provide 665 homes in total.
The Government says that so far it has constructed 564 homes at Beach View Terraces, 331 at Mons Calpe Mews (including 69 for the elderly at Sea Master Lodge) and a further 73 flats for the elderly were also provided at Charles Bruzon House. In addition to this, a further 266 homes, mainly former MOD properties, have been put out to tender. This takes the total to 1,234 homes which have been made available so far.
Construction of these new homes will commence in the new year.
 The estate, which comprises six blocks, will deliver a mix of homes. There will be 665 flats in total, including maisonettes and duplexes, broken down as follows:
- One-bedroom flats: 4

- Two-bedroom flats: 158

- Three-bedroom flats: 296

- Four-bedroom flats: 174

- Five-bedroom flats: 6
- Maisonettes/duplexes (mixture of 1, 2 and 4 bedrooms): 27

- One-bedroom properties range from £89,100 to £117,700 (4 types)
- Two-bedroom properties range from £131,300 to £178,400(7 types)
- Three-bedroom flats range from £203,300 to £257,800 (6 types)

- Four-bedroom properties range from £274,400 to £323,500 (4 types)
- Five-bedroom flats range from £336,100 to £339,100 (1 type)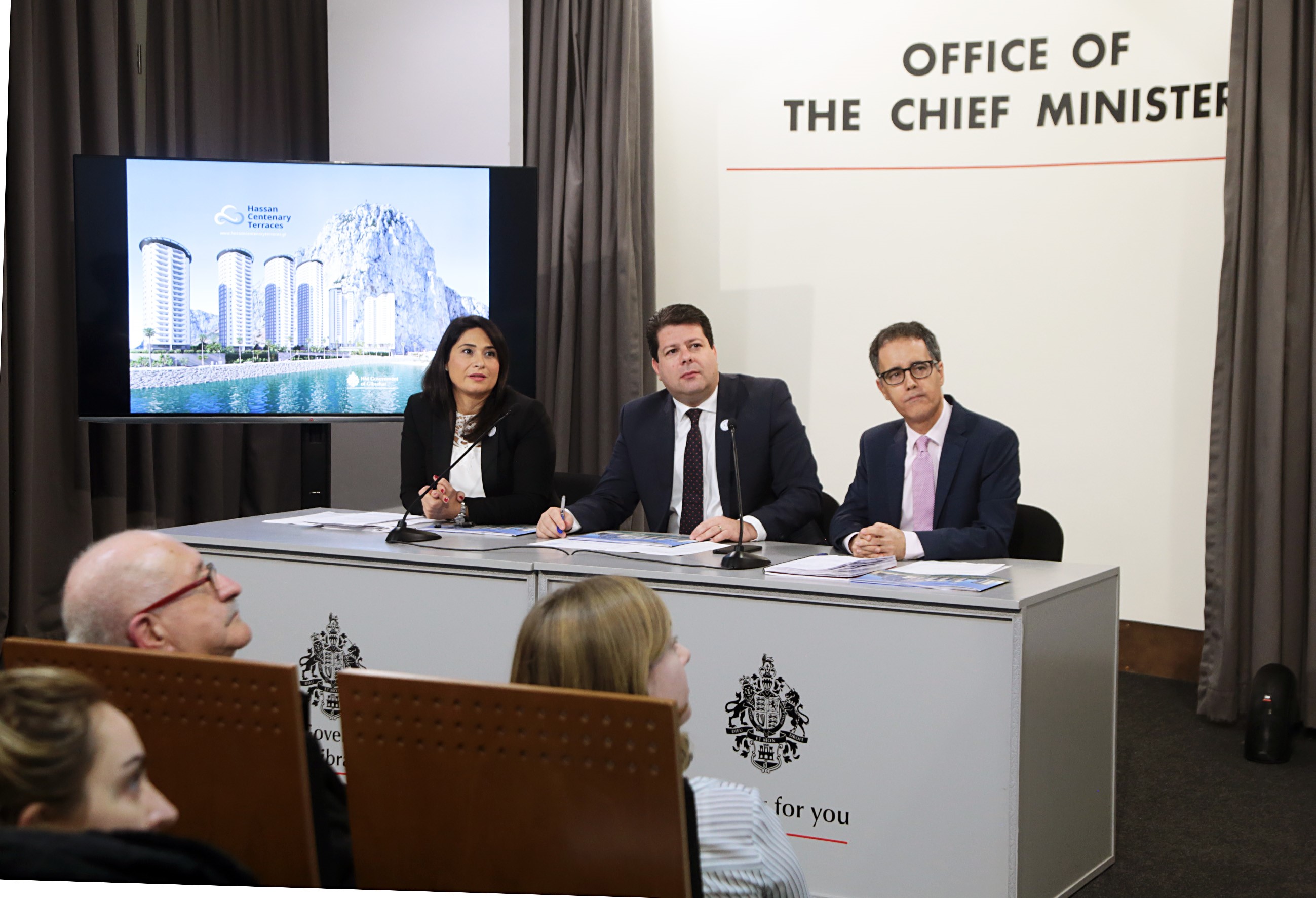 The above figures are the purchase prices on 100% basis and all can also be purchased on a 50/50 basis with no advantage being derived by purchasing 100%.
The dedicated website for sale is now live at www.hassancentenaryterraces.gi and it contains all relevant information.
There is also a showroom located at 3B Rosia Road Gibraltar where brochures can be collected and where a scale model of the new estate can be viewed.
Application forms and conditions of sale are available online and the closing date for return of applications is 31st January 2019.
There will be a further two affordable housing estates announced in the New Year.
The Chief Minister Fabian Picardo said: "This is an exciting time for Gibraltar and we continue to deliver affordable housing for our community. We continue to build upon our track record in providing affordable housing for Gibraltarian families to grow and for our community to prosper. I am very happy to see this process commence and I look forward to seeing these magnificent homes become a reality for the many who need them. We have been busy with Brexit but we have not stopped delivering in all other key areas."
Deputy Chief Minister, Dr Joseph Garcia, said: "The Government is delighted to announce this housing scheme in keeping with our commitment to deliver affordable homes. We have already completed successful housing projects at Beach View Terraces and Mons Calpe Mews which have seen hundreds of Gibraltarians move into new homes. Hundreds more will look forward to a flat in this new scheme."
Minister for Housing, Samantha Sacramento, said: "I am proud that our Government continues to deliver on affordable housing. Having already delivered affordable housing built to a high standard in our first term in office, this impressive new estate is the first in this second round of affordable housing that were are building. Also, importantly, by giving existing Government housing tenants who will deliver vacant possession of their flats priority, we are also maximising the availability of Government rental stock that will be become available to applicants who cannot afford to purchase. We have considered the provisions for allocation and resale very carefully in order to make the process as fair as possible and prevent any abuse or speculation."