Dec 13 - British Forces Gibraltar Raise £765 For Movember Foundation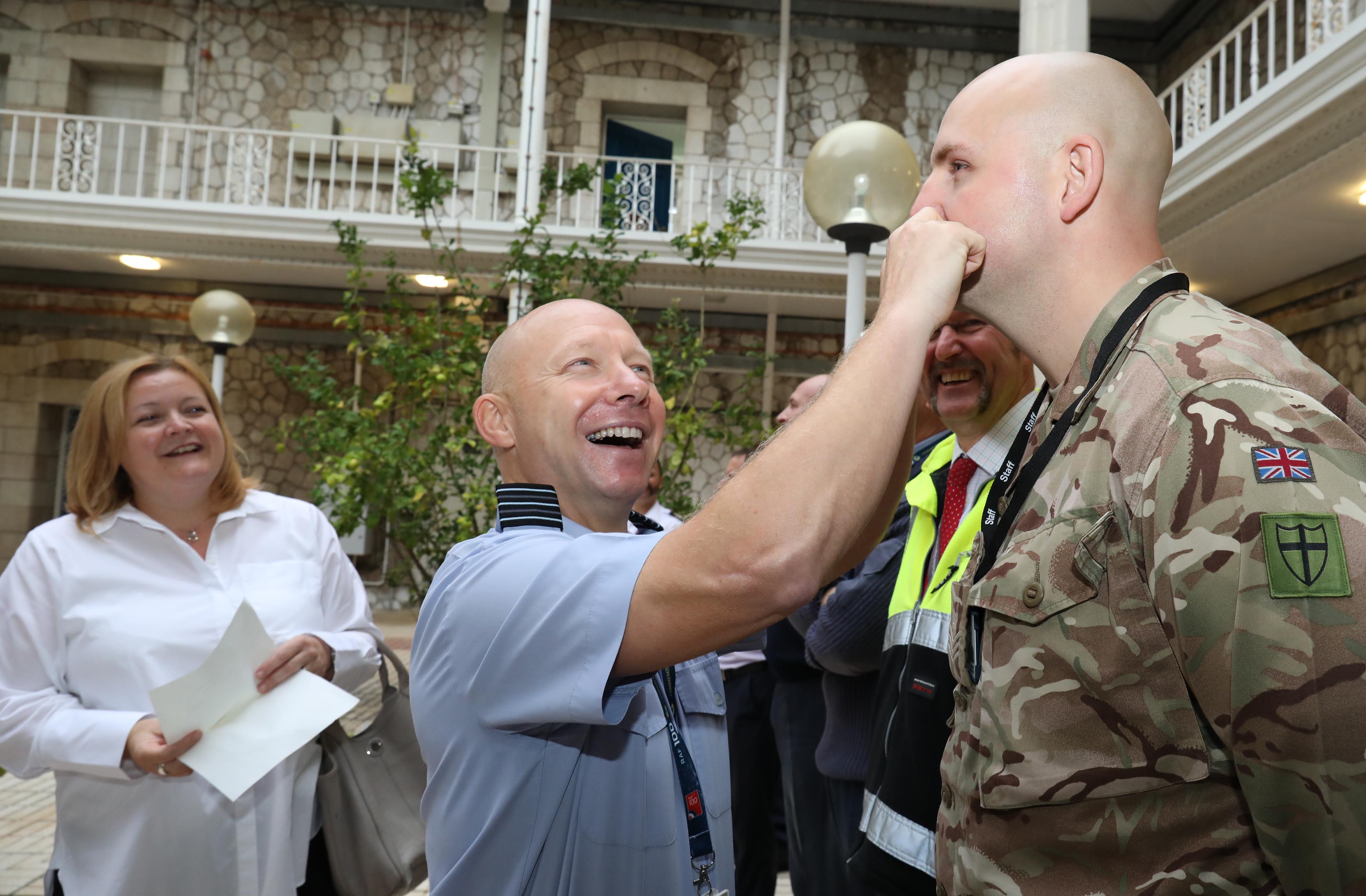 British Forces Gibraltar supported Movember last month. All contestants were encouraged to sign up with the Princess Royal Medical Centre (PRMC), post pictures of their shaven faces on day one and raise sponsorship money.
This year's event raised £765 for the Movember Foundation.  
A spokesperson said: "The event concluded with judging day on 30 November and contestants competed in five categories. The guest judges were Mrs Victoria Henry (Mrs CBF) and the Station Commander Wing Commander John Kane.
"A special thank you to Sgt Rich Elliott who, for the second year running, was the lead fundraiser, raising a whopping £305 and still rising, achieving his goal to top the amount he raised last year.
Categories and winners in this year's event were:
- Best Gentleman's Moustache
Cpl Arnold Ortlepp - this moustache has been lovingly grown and clearly talked to daily, it oozes class and charisma and wouldn't look out of place on Royalty.
- The Manliest Moustache
CSgt Kevin Bloor - all other moustaches did not compare to this powerful moustache and it is often seen pumping iron in the gym.
- Best Teenage Boy Effort
Sgt Rich Elliott - some say this is the most coveted award of all, not all men can grow such patchy and thin facial hair and live with it for 30 days, you Sir, are a real man….  
- Most Unique Moustache
MA Kris Lawrence - this moustache is revolutionary in its design, carefully crafted and sculpted . . . it really is a work of art, shaped like the waves of an ECG.
- The Best Moustache EVER!!!
WO1 Paul Winch - exhibiting superior growth, thickness and style worthy of this great title, the owner of which has gloating rights forever more.

Cpl Kris Jackson and the Unit Health Promotion Team said: "A special thank you to ALL Moustache growers that committed themselves to changing the face of Men's Health and Sgt Harriet Bowen for setting up the event and Justgiving page https://www.justgiving.com/fundraising/modgibraltar."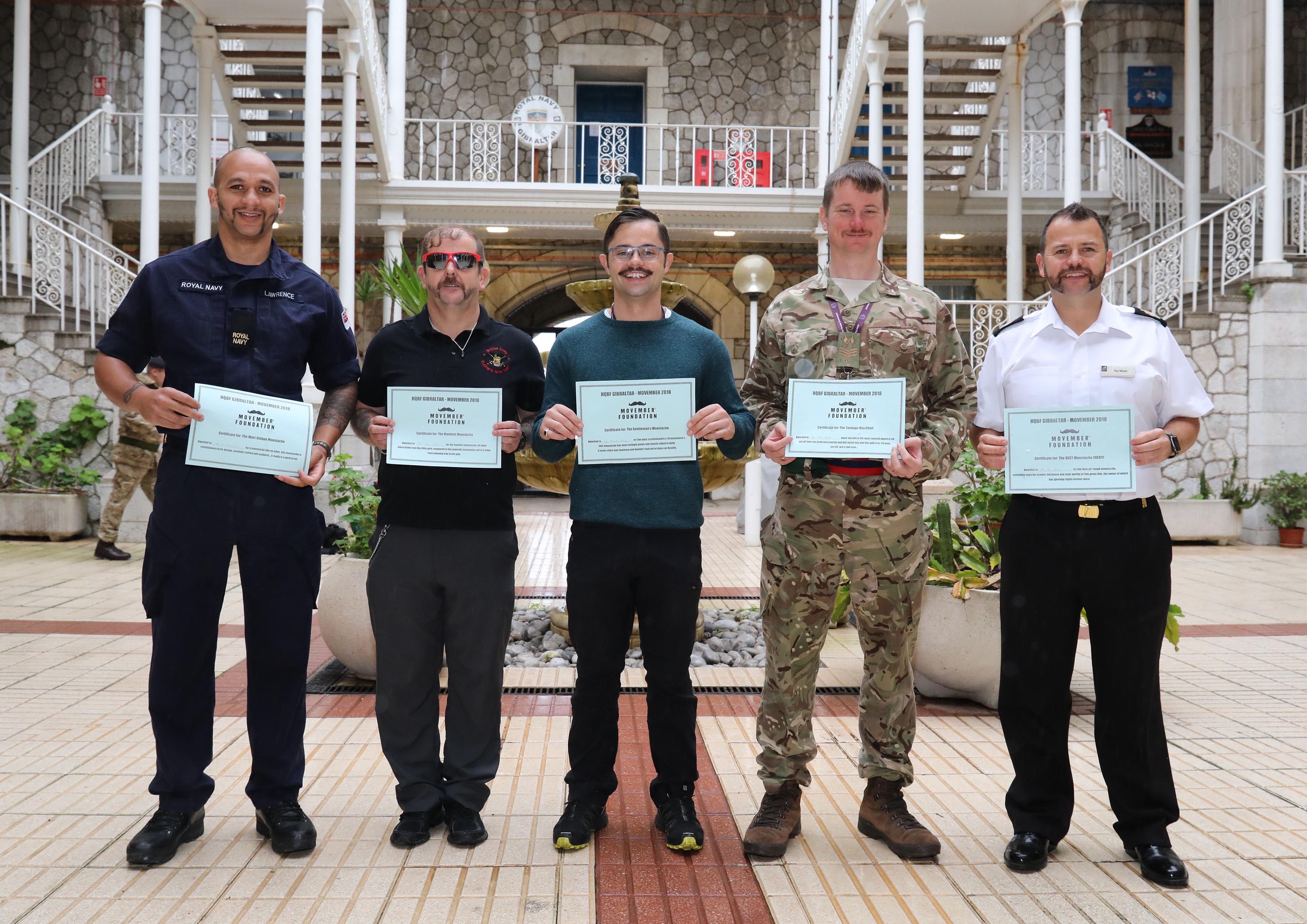 {fcomment}