Feb 18 - Government Release Statement On Recent Spanish Warship Entering BGTW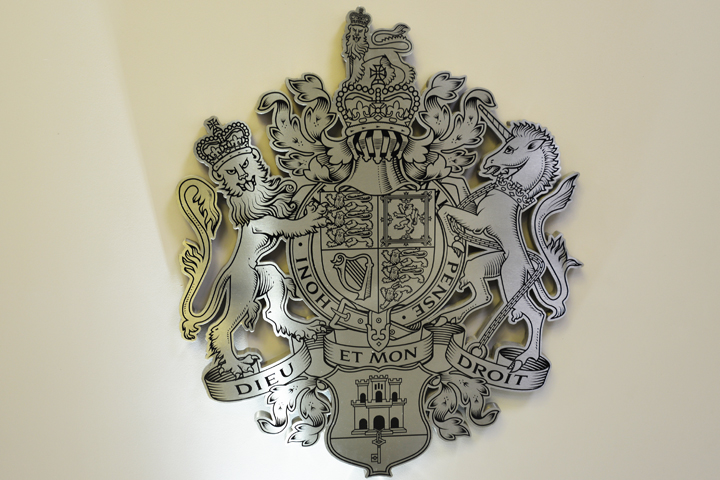 A Spanish warship tried to take executive action in British Gibraltar Territorial Waters Sunday afternoon by ordering commercial ships to leave their anchorages on the eastern side of the Rock. The vessels remained where they were after being asked to stay in position by the Gibraltar Port Authority.
The Royal Navy deployed a launch and a RHIB to the scene. After being challenged by the RN, the Spanish warship sailed slowly along the Gibraltar coast with its weapons uncovered and manned.
A spokesman for Her Majesty's Government of Gibraltar has confirmed that HM Government of Gibraltar is verifying every aspect of the incident in order to ensure that appropriate action is taken as soon as possible. Gibraltar Vessel Traffic Services ensured that the vessels in question did not act in consequence of the illegal Spanish instructions.
A spokesperson for the Government of Gibraltar said: "There is only nuisance value to these foolish games being played by those who don't accept unimpeachable British sovereignty over the waters around Gibraltar as recognised by the whole world in UNCLOS. It seems there are still some in the Spanish navy who think they can flout international law. This probably accounts for the state of extremism of some parts of the Spanish political spectrum these days."
At lunchtime today, a spokesman for British Prime Minister Theresa May said there was no incursion by Spanish naval forces during an incident near Gibraltar at the weekend.
Screenshot of vessel tracker app below shows the warship's passage through BGTW: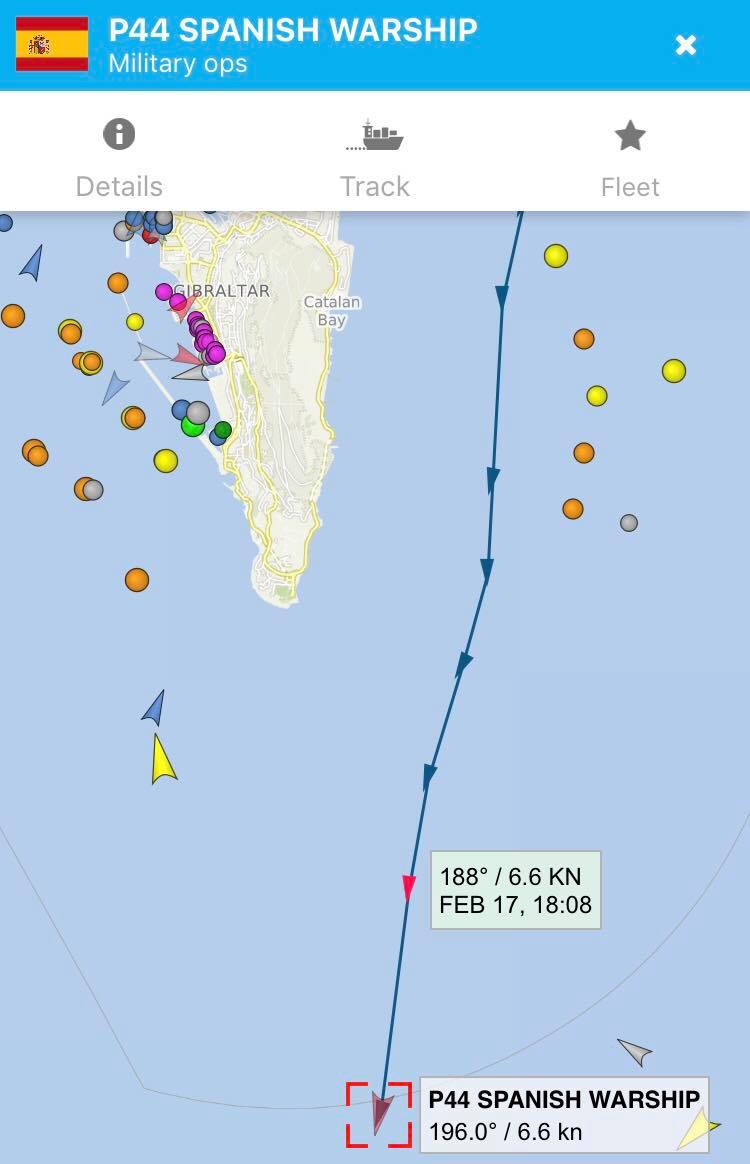 {fcomment}