Mar 14 - ISS Team Shortlisted For Operational Excellence Award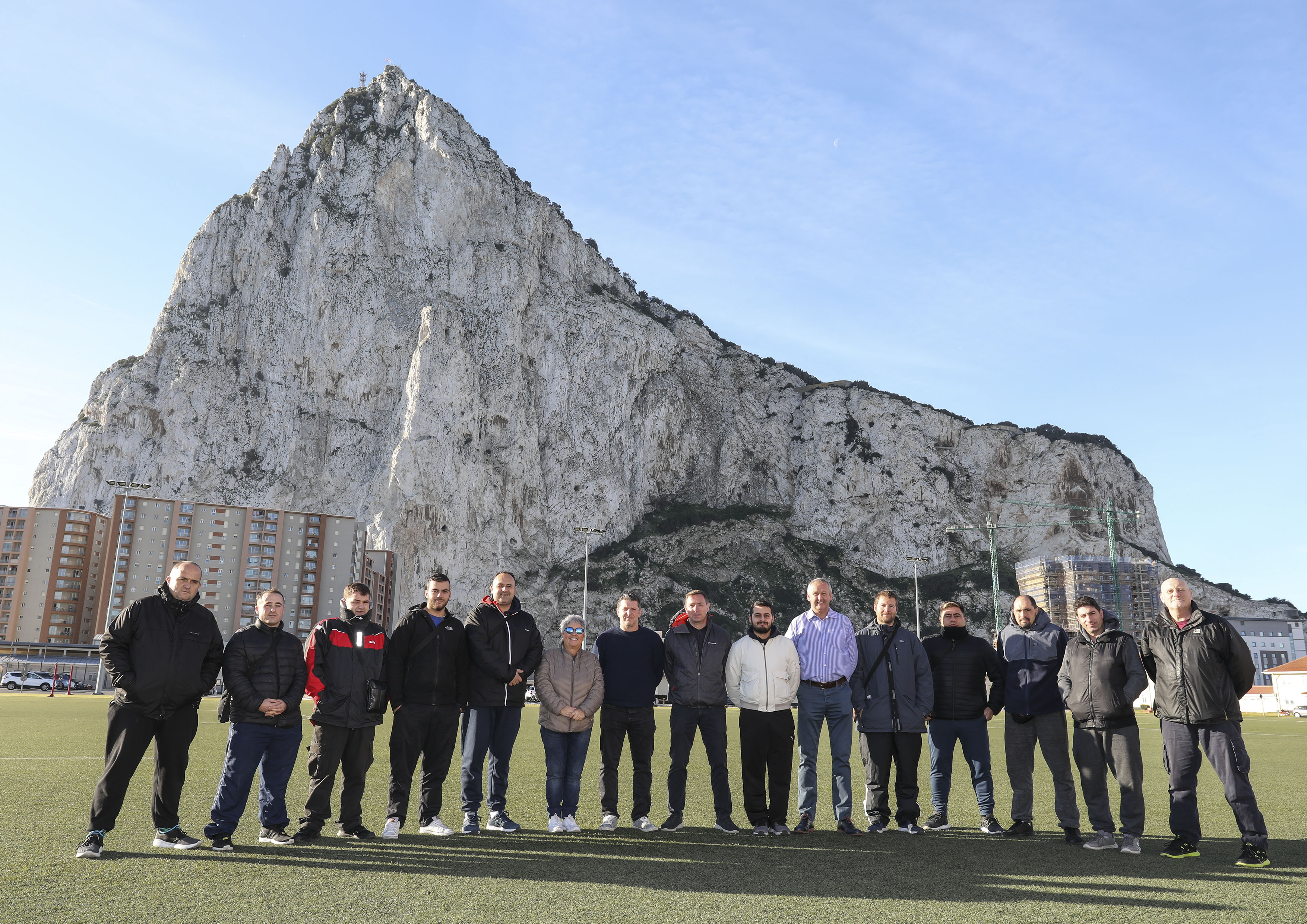 A team from British Forces Gibraltar were recently nominated for an operational excellence award.
The Information Systems and Services (ISS) team were shortlisted for the Dame Lesley Strathie Award, an award which recognises excellence in the delivery of public services.
In being shortlisted for this award, the small team from Gibraltar had competed against all departments from the entire UK Civil Service.
The nomination was in recognition for their work during an extreme weather event in March 2018 which resulted in large pieces of rock falling from the Rock of Gibraltar and damaging cables carrying critical information services.
A spokesperson said: "The team worked in horrendous weather conditions and under extreme pressure. The quick thinking and actions of the ISS team ensured that essential communications services were restored within 48 hours. They then devised and implemented an innovative solution to improve the resilience of British Forces Gibraltar's communications, working alongside a local energy provider to introduce a new route for fibre optic cables in order to prevent such an outage from happening again.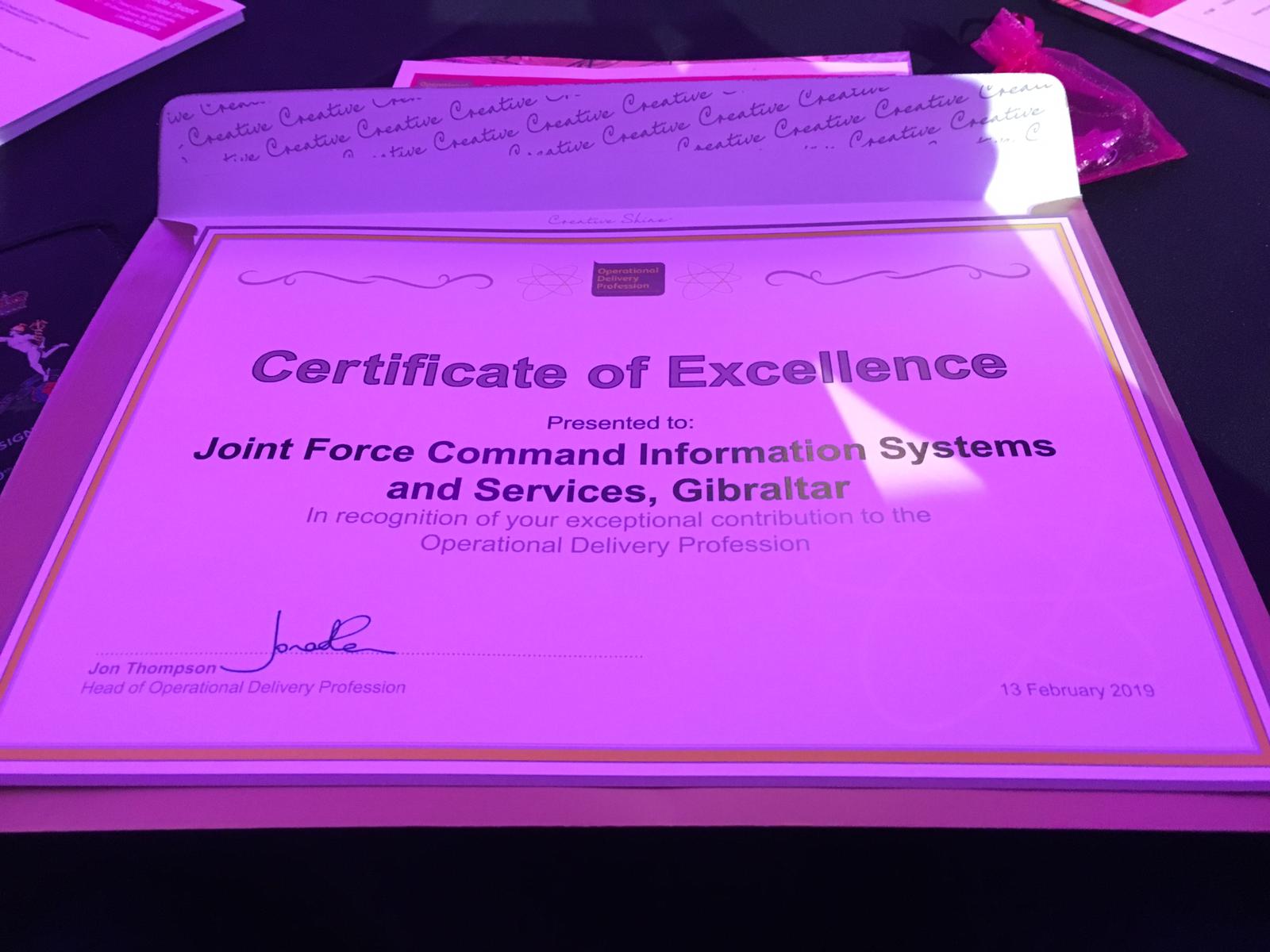 "Two members of the team were invited to attend the 'Operational Delivery Profession Celebration Event' in London. Mr Gianni Moreno and Mr Bill Billiard attended, representing the ISS team. Although the team did not win the overall award, they were awarded a 'Certificate of Excellence in recognition of their exceptional contribution to the Operational Delivery Profession'."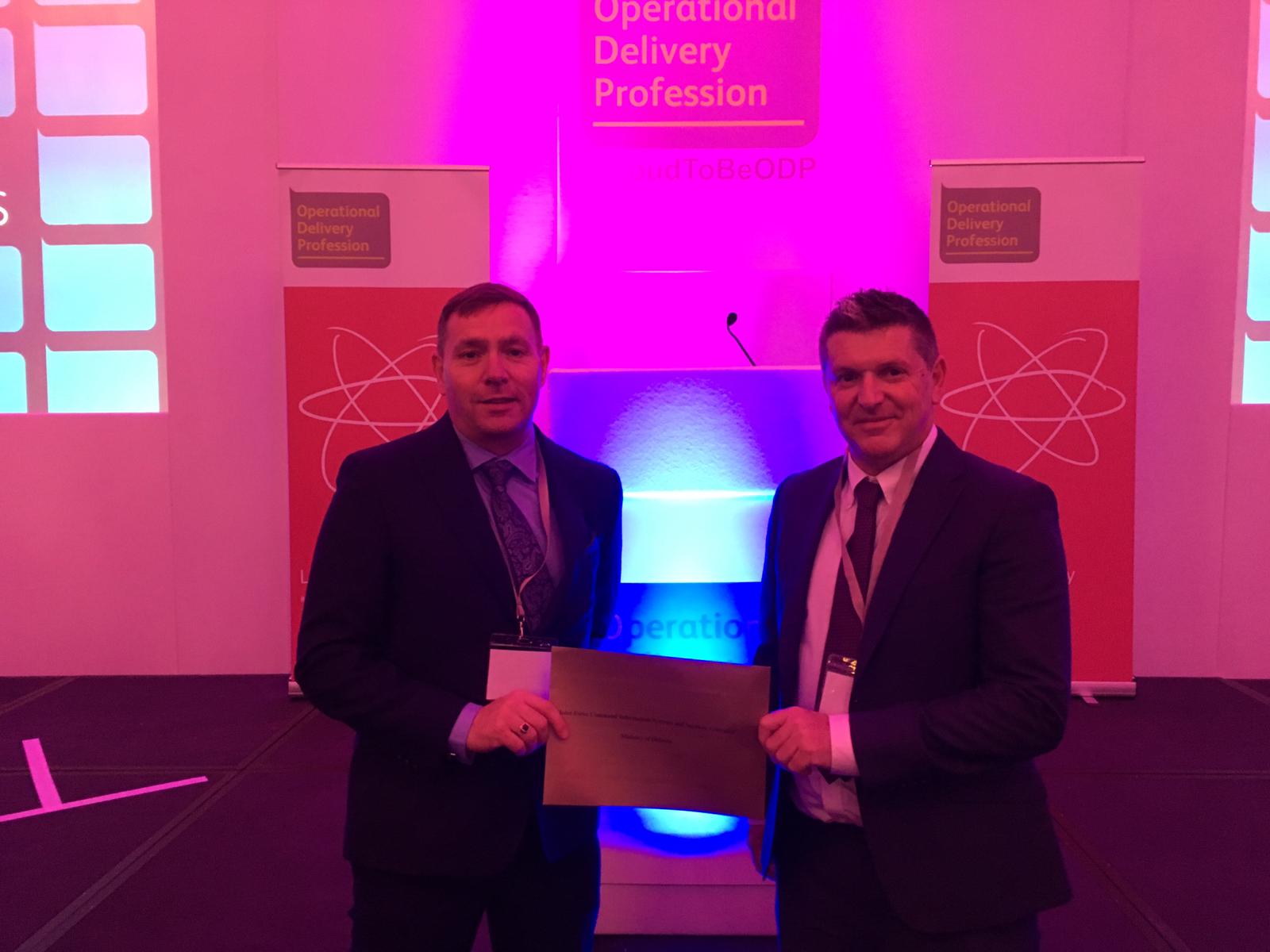 {fcomment}