Mar 14 - Officers From Gibraltar Defence Police Dog Unit Attend UK LEADS Conference For Working Dogs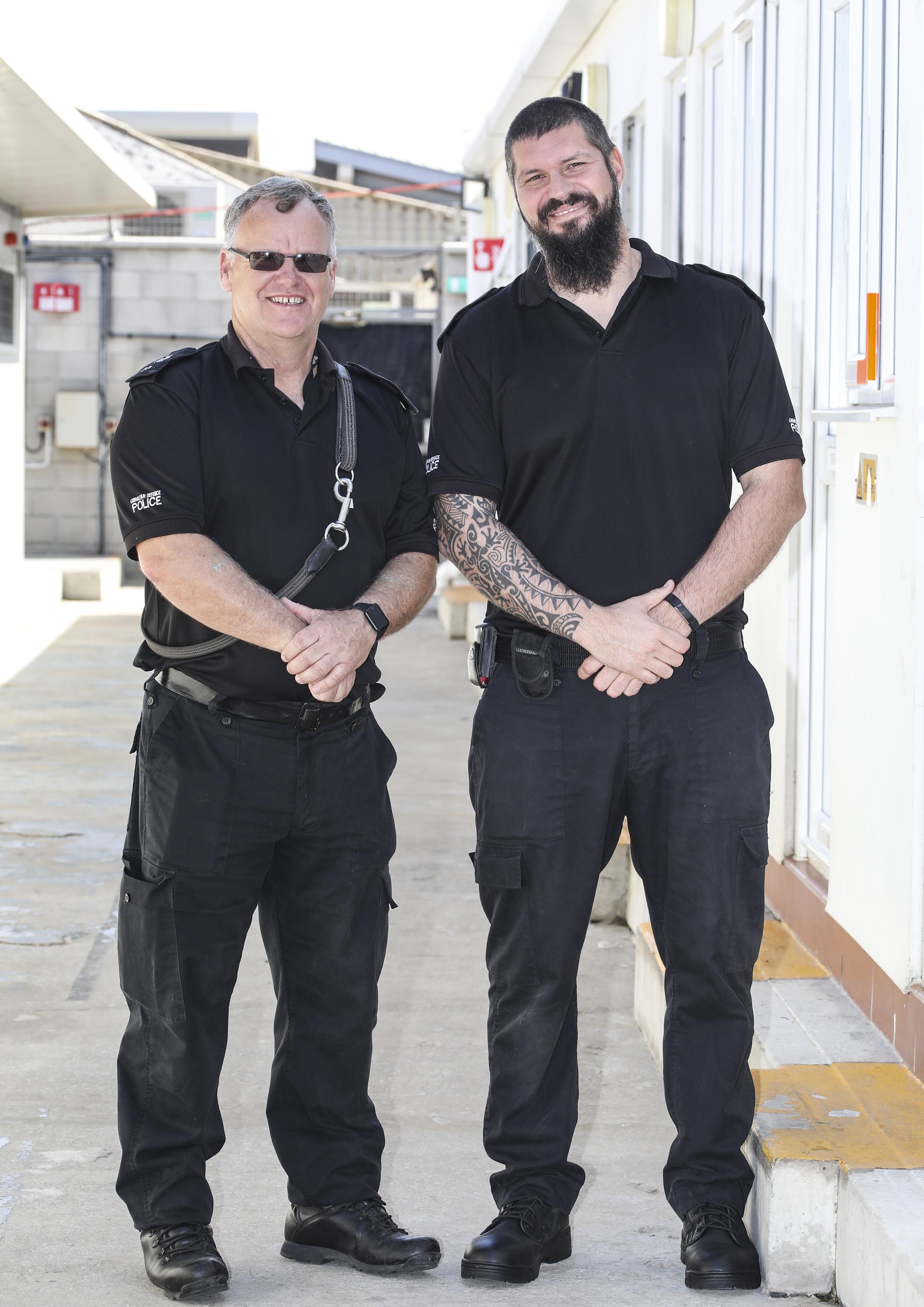 Two officers from the Gibraltar Defence Police Dog Unit have returned to Gibraltar after attending the UK LEADS Conference for Working Dogs.
PC Mario Johnson and PC Melvyn Brier attended the event which took place in Melton Mowbray, Leicestershire from 20th - 21st February.

The Conference was attended by members of the Ministry of Defence and Home Office Constabularies.
In the event they discussed a range of topics such as operational difficulties, new technologies and methods developed for the use of dog training and how equipment enhances learning.

A spokesperson said: "Also attending the event were representatives from various Police Forces, military personnel, Prison officers and other law enforcement agencies from around the United Kingdom.

"PC Brier attended the conference in his capacity as Kennel Manager and PC Johnson as the Gibraltar Defence Police Force Dog Officer.  This was the first time a Gibraltar law enforcement agency has been invited to UK LEADS to deliver a presentation on Police Dog Capabilities and Limitations in Gibraltar.  The presentation also included reference on how the weather and topography affected training enviroments and compared local teaching techniques to those in the UK Enviroments."


{fcomment}