May 15 - Unite Calls For Full Investigation Into Gibdock Incident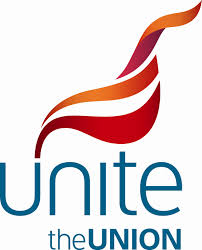 Unite the Union's Health & Safety Committee has called for a full investigation into an incident at the dry dock facility at Gibdock. 
Footage circulated on social media earlier this week shows one of the dry docks filling with seawater while workers and equipment are still present.
However, Gibdock says the incident happened in April 2018 and no injuries resulted. They say the matter was fully investigated and are confident a similar incident would not be repeated.
A statement from Unite continued: "It is clear from the footage, that the incident in question was indeed of a serious nature and as a near miss, the cause needs to be fully investigated by an external party (Health & Safety Inspectors). 
"To Unite, if the footage would have not emerged in social media, the issue would have been covered up, as an employer who, over the years, has a very poor track record on health and safety. 
"We are happy that no injury or loss of life occurred, however as we recently highlighted at Workers Memorial Day, "we must never remain complacent, as every 15 seconds a worker dies world wide, which is in fact a shocking statistic."
"Lack of investment in the facility at Gibdock, has overshadowed its operation over the years." 
Christian Duo said: "This incident reminds us of the important role that Unite health and safety rep undertakes in the workplace, highlighting the fact that Gibdock is a non-unionised workplace.
"Unite has well-trained safety reps on many sites and their knowledge and experience in these roles should be appreciated for the benefits they can offer.
"Unite Legal Services is proud to be providing comprehensive specialist legal support to any members, who have been injured in work.
"Our legal experts are helping our members to achieve justice and recover the compensation they deserve. Our members receive 100 per cent of any compensation recovered. 
"Having Unite Legal Services in your corner to call upon is, in itself, a compelling reason to join Unite."
{fcomment}