Mar 08 - Gibraltar's Lost World is Uncovered in a Recently Published Paper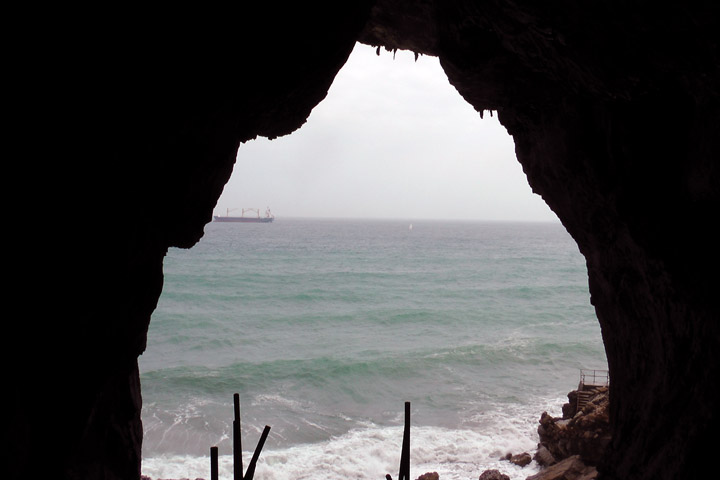 In a recently published article in the journal of Geomorphology, Dr. Clive Finlayson of the Gibraltar Museum explores the possibility that a 'lost world' formed part of Gibraltar, as caves such as Vanguard and Gorham's once faced a coastal shelf with a shoreline as 5 km away, at times.
Dr. Finlayson notes that, the caves hold a unique archive of fauna and flora, in the form of fossils, charcoal and pollen, helping environmental reconstruction of now- submerged shelf landscapes. In addition, a 300-metre dune complex on the East side of the Rock and other geological features complement the biological picture.
The possible lost world would have existed 55 to 30 thousand years ago and was built up of a mosaic of pine groves, coastal dunes, shrubland and seasonal wetlands.
Dr. Geraldine Finlayson of the Gibraltar Museum, who was an author of the paper, added, 'Gibraltar was a Mediterranean Serengeti. Herds of deer, wild horse and cattle grazed on the savannahs and were stalked by a strange mix of predators that included Spotted Hyaenas, Leopards, Brown Bears, Wolves and Lynxes. This was truly a bit of Africa in Europe.
This is a remarkable output of scientific literature for such a small institution as the Gibraltar Museum, comparable to the best research centres in European and North American universities. We have been working very hard to make Gibraltar a Centre of Excellence and we are getting there. We are grateful to the support that HM Government of Gibraltar has given us and we are optimistic that, with this backing, we can take Gibraltar to yet another level.'
All the information gathered has permitted scientists, for the first time, to quantify the vegetation structure of the ancient coastal plain and the modelling of the spatio-temporal dynamics of coastal shelf off Gibraltar between 55 and 30 thousand years ago.