Mar 08 - City Fire Brigade Officers Carry Out Rope Rescue Training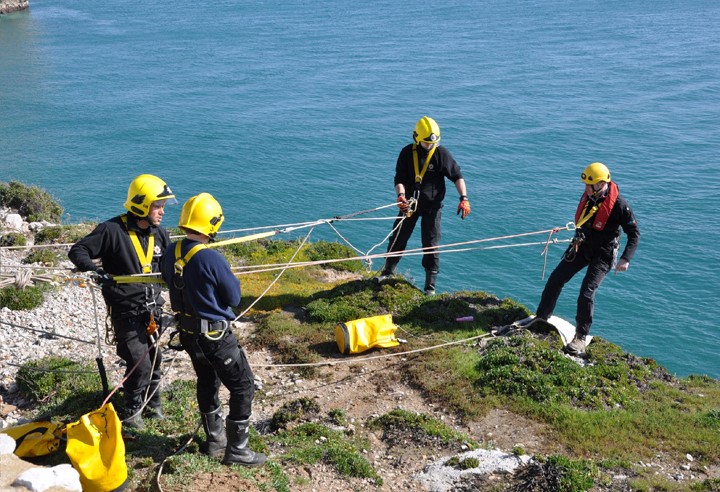 Twelve Officers from the City Fire Brigade have successfully completed two Rope Rescue Level 2 Supervisor Courses which were held recently around Gibraltar, under the supervision of Mr Malcolm Stephen from the Outreach Rescue (North Wales).
This course which gave the officers the opportunity to conduct specialist training in the setting up and supervision of different rope systems for a variety of rope rescues. Such rescues could take place on roof tops, steel structures and confined spaces as well as in natural environments.
The training developed a sound understanding of the loadings and forces encountered in rescue rigging and ways of maximizing the efficiency of access and recovery systems.
The Rope Rescue Level 2 Supervisor course is one of a number of courses that contribute to the Diploma in Specialist Rescue. The Diploma is validated by the Centre for Disaster Management at Coventry University.
The course is assessed throughout the five days of its duration and all officers are to be re-assessed every two years in order to maintain and update their skills.