Mar 08 - Mayor Expands Awards Scheme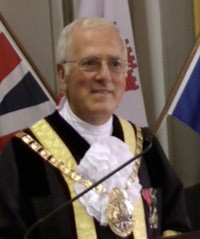 Chief Minister, it has been decided to widen the scope of the Mayor's Awards Scheme.
The Scheme, which at present only recognises persons who save a life or participate in any such rescue operation or act of bravery, will now also encompass persons or groups who have served Gibraltar in exceptional or voluntary service over a prolonged period of time.
The Mayor's Awards Committee will be meeting in May to consider recommendations.
His Worship is keen to encourage public participation in the Awards Scheme and invites Members of the Public to submit recommendations to the Committee in order to ensure that the Committee under his Chairmanship is able to select from the widest possible field.
When considering recommendations for a Mayor's Award, due note will be taken by the Committee of the provisions of the Gibraltar Medallion of Distinction which is awarded by the Gibraltar Parliament and of awards granted by the Royal Humane Society. Any recommendation concerning outstanding gallantry or achievement which, in the opinion of the Committee, could merit such Awards will be referred to the relevant body for their consideration.
Recommendations, in writing, should be submitted before the 19th April to:-
The Secretary, Mayor's Awards Committee, Mayor's Parlour, City Hall, John Mackintosh Square, Gibraltar.