Apr 04 - Rape Charges for Local RGP Officer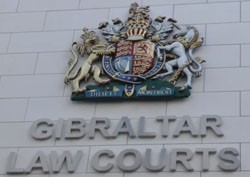 As a result of an on-going police investigation into allegations of rape and the subsequent arrest of RGP Officer Peter Lugnani aged 28, of No.9 Calpe Barracks was today charged with five counts of Rape.
These five counts appertain to two victims and relate to two separate incidents.
He was granted Police bail to appear at the Magistrates Court at 10am tomorrow morning.