Apr 19 - Chief Minister Presented with Chipolina GFA Shirt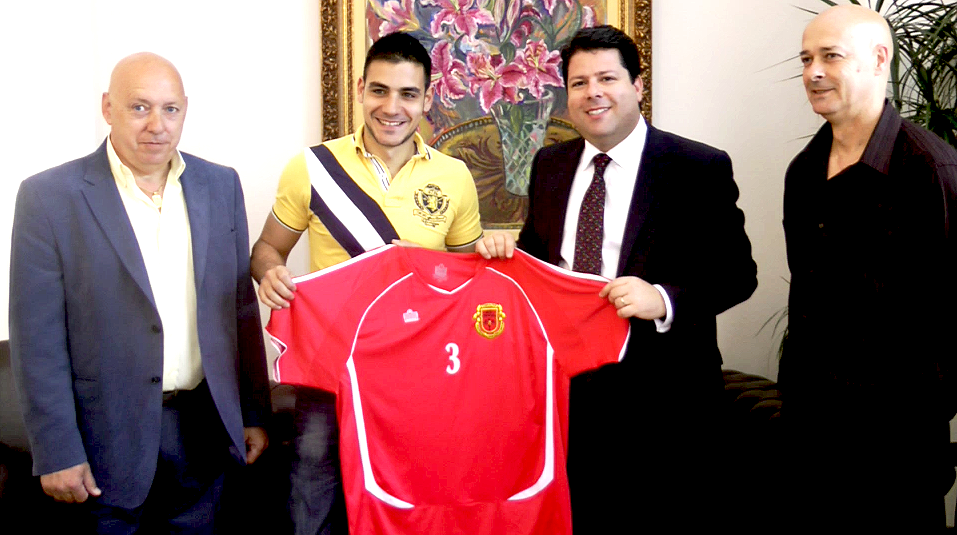 Joseph Chipolina of the Gibraltar Football Association this morning presented Chief Minister Fabian Picardo with his football shirt, to be framed and hung on the wall at Number 6 Convent Place. Joseph Chipolina scored the first ever goal during an official UEFA competition, at the futsal tournament carried out in Nice earlier this year.
Joseph expressed his pride and honour at presenting the Chief Minister with his shirt. He added that he hoped the future brought great success for the team, and more goals would be scored during official UEFA games.
Also present at the meeting was chairman of the Futsal Committee, Mr. Charles Prescott and Head Coach of the national futsal team, Mr. Mario Prescott.