June 18 - Government Statement On Queen's Birthday Honours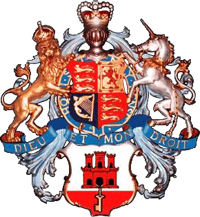 HM Government of Gibraltar has noted with pleasure the award to Gibraltarians of a total of 9 state honours, the highest number awarded in any Overseas Territory this year.
Commenting on the main awards, Chief Minister, Fabian Picardo, said:
"I sincerely welcome that Sir Peter Caruana QC's effort and hard work at the head of our community has been rightly recognised by the award of KCMG for service to Gibraltar and, despite our political differences, I congratulate him for this distinction. There is no doubt that, now that he has retired from front line politics, this was an appropriate time to recognise his dedication to the discharge of his obligations of the role in Chief Minister for almost 16 years and the development of our Nation in that time".
"Similarly, I am delighted that James Levy CBE QC's work for services to the community in particular his work in the development of financial services and economic growth in that sector has been rewarded with this distinction. James' commitment beyond business is also well known as President of the Jewish Community and in respect of his private charitable works."
"I am also very happy to see that NGO leader Felix Alvarez OBE has seen his decade's work in the field of equality rights recognised in this year's list."
In relation to the list generally, Mr Picardo added:
"The list also includes 6 BEM awards as well as 3 Gibraltar Awards all of which I think are very well deserved. This demonstrates the hard work and effort of so many in our Community which is what makes us what we are and has enabled us to prosper despite the many obstacles put in our way."
"For all those reasons, these awards are good for Gibraltar and will be welcomed across the whole community."