June 18 - Knit Gibraltar Celebrate Knit In Public Day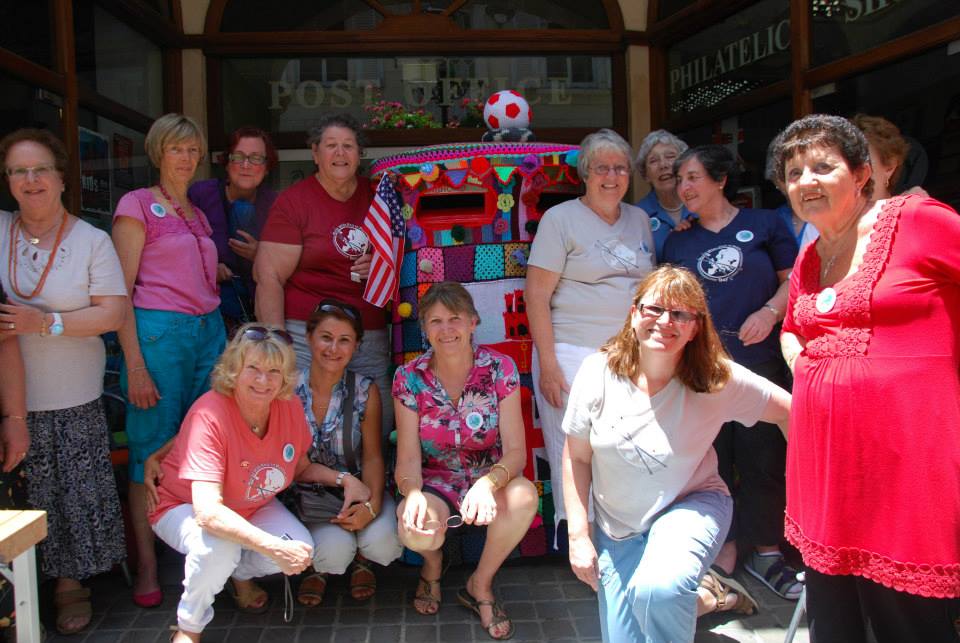 Last Saturday Knit Gibraltar celebrated World Wide Knit In Public (WWKIP) Day. The front of the Post Office was the venue for an afternoon of knitting, teaching, chatting, eating home-made cakes, and collecting for the Gibraltar Clubhouse - supporting people with mental illnesses. To mark the occasion, the main Post Box was "yarnbombed" - covered in knitting and crochet.
The group had prepared for several weeks for this special day and the resulting installation was a triumph; the familiar red pillar disappeared under a riot of crochet squares, knitted flags, roses, pompoms, and even a crochet football, to mark UEFA's historic decision.
Everyone had a wonderful time and Knit Gibraltar would like to give thanks to all those who donated to the Clubhouse Project.
More pictures can be seen on Knit Gibraltar's Facebook page.