June 19 - Convent Open Day On 29th June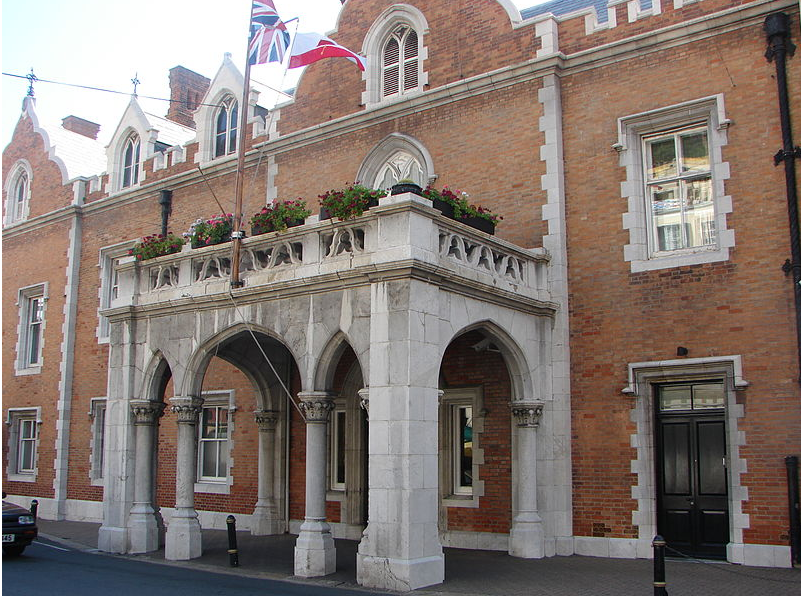 On Saturday 29th June, Sir Adrian and Lady Johns will once again be hosting the highly popular Convent Open Day.
The garden, which has undergone significant re-planting over the past two years, will be the setting for cream teas, gardening and plant stalls, children's activities and the ever popular jazz quintet from the Royal Gibraltar Regiment Band. The formal rooms of the Convent, including the newly-refurbished Ballroom and Banqueting Hall with its extensive display of heraldry will also be open to the public to visit. Throughout the day there will also be displays by the Gibraltar Defence Police Dog Section, the Raptor Society and the Gibraltar Re-enactment Association.
The Governor said that both he and Lady Johns were looking forward to another successful Open Day: 'June is the perfect time of year to open our doors and welcome the local community and visitors to see the garden at its best. We hope that everyone will enjoy both the beautiful garden and the 500 years of history that the Convent has to offer. This year we are delighted to be supporting Cancer Relief, Gibraltar. All proceeds from the Open Day will go to the new Cancer Relief Centre on South Barracks Road.
Doors will be open from 11am until 3pm. Advance tickets will be available from Friday 14th June from the Convent Main Reception between 9am to 5pm, Monday to Friday. Tickets are free for Gibraltar residents (proof of residency will be required both on collection and admission on the day).
Tickets for non-residents are priced at £2 for adults and £1 children (under 16) and senior citizens. Ticket numbers are limited. Tickets will also be available on the day, subject to availability.
Disabled access to the Convent reception areas and most of the garden is available. Anyone with special needs or requiring assistance is encouraged to contact the Convent in advance. Pushchairs and prams will not be admitted to the garden although limited storage space will be available in the cloister. (Pic courtesy: RedCoat)