Jun 20 - CBF Presents Long Service Medal to Leading Dental Nurse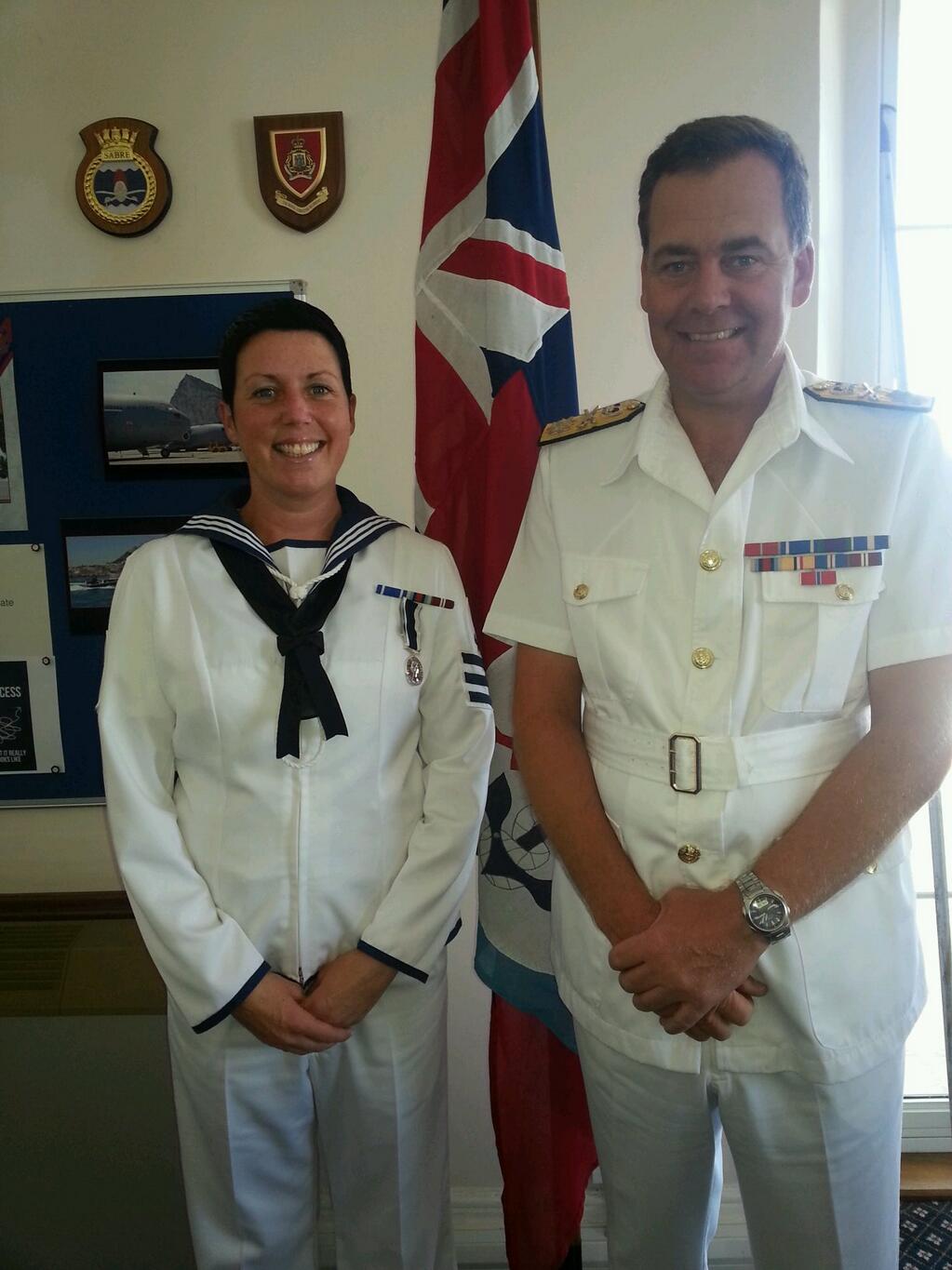 Commander British Forces Commodore John Clink OBE this week presented a Long Service and Good Conduct Medal to Leading Dental Nurse (LDN) Sian Harrold, to mark 15 years of exemplary and irreproachable conduct. 
LDN Harrold joined the Navy in February 1998 as a writer, she was assigned to HMS FEARLESS in 2001 and served on board during Gulf patrols until the ship was decommissioned in August 2002.
In 2003 LDN Harrold decided to leave the Royal Navy and pursue a career in the Police Force, as she waited for her application to process LDN Harrold worked on HMS NELSON as a Full Time Reservist, it was at this point that she realized her heart remained in the Navy, so she applied to re-join as a Dental Nurse.
LDN Harrold then went on to complete her Dental Nurse Training in Aldershot and in 2004 was sent to HMS NELSON for her first assignment as a Dental Nurse. In 2007 she joined HMS ARK ROYAL where she took on her first Practice Managers role. LDN Harrold is currently the Dental Reception Manager serving at British Forces Gibraltar.