Jun 23 - Gibraltar During The Spanish Civil War Symposium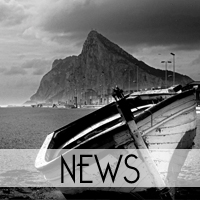 The Retired Members Group of Unite the Union are organising a symposium on the effects of the Spanish Civil War had in the local community especially on the trade unions and the wider labour movements of the day.
The Spanish Civil War from 1936 to 1939 had an important impact not just in the Campo de Gibraltar, but also in Gibraltar itself as a society. The Fascist uprising started very close to Gibraltar as Francoist forces disembarked in Algeciras. Its immediate impact was felt very closely due to its effect in La Linea. Many Spaniards in the area especially Trade Unionist, Republicans and Free Masons found refuge in Gibraltar from the beginning of the conflict.
The symposium will be held in Gibraltar in February 2015. Unite the Union intends to bring keynote speakers from abroad that are experts on the subject; more details will be published closer to the date, both of the seminar and the exhibition.
Research into the subject is coming from both local sources and from abroad. And unite says it has already collected a lot of useful materials on the subject from interested parties among others the Government Archives, The Gibraltar Museum, Gibraltar Garrison Library and The Department of Culture for which the Union is most grateful.
However, Unite says that there is still much out there within the community which is of great historical value that should be exhibited for future reference. Therefore, Unite the Union would be most grateful if anyone who has any historical data such as photos, press cuttings or even personal experiences relating to themselves or relatives to please contact officials by calling Tel 20074185. Any material supplied will be scanned and returned on the spot.