Jun 24 - French Strike Causes Severe Delays To Gib Flights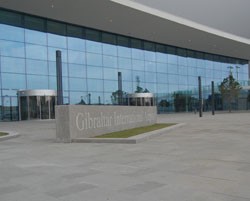 A strike by air controllers in France has led to serious delays to flights to and from Gibraltar airport. Although mainly affecting movements in French airports, the six-day strike has a secondary impact on all flights using French airspace.
This afternoon, the easyJet flight 8902 which was scheduled to leave the Rock at 12:10 is now predicted to take off at 18:10 this evening. The British Airways Heathrow departure is also running on a two hour delay.
Those who have flights to catch in the next few days are urged to check gibraltarairterminal.com for the latest information regarding the disruption to air travel.