Nov 11 – Armistice Day Ceremony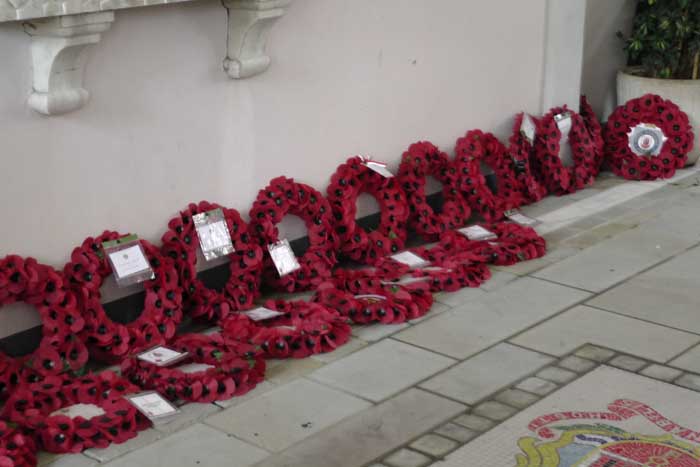 A short ceremony was held this morning in the Parliament Lobby to mark Armistice Day.
Wreaths were laid by the Mayor, Deputy Mayor, Chief Minister, Leader of the Opposition, representatives from the armed forces and emergency services and religious leaders to mark the armistice signed between the Allies of World War I and Germany. A two minute silence was observed at 11am.