Nov 18 - Heritage Trust Rubbishes Devil's Gap Volunteer's Claims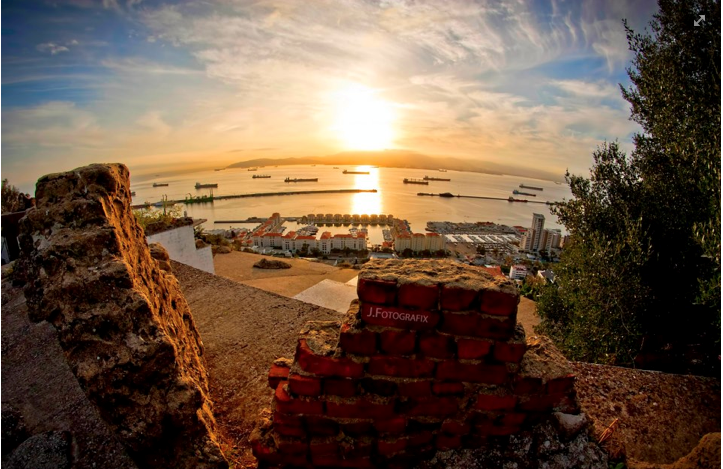 A Heritage Trust volunteer who was, up until very recently at the forefront of the Devil's Gap Battery renovations this week announced his decision to hand in his Trust membership and recently received award and walk away from the project.
He claimed that works have undermined the heritage value of the spot during the works by filling in certain areas of the battery with cement. In response, the Gibraltar Heritage Trust has explained that Mr. Bart Van Thienen's involvement has evolved 'from ad-hoc graffiti removal to a more involved project on his part which the Trust has at all times facilitated in the wider belief that there is an important role for volunteer-led efforts in the improvement of our historic environment and sites.'
The Trust added that the site is listed under Schedule A of the Gibraltar Heritage Trust Act 1989, deeming it crown property that would see Government involvement during a significant restoration project.
The Trust rubbishes Mr. Van Thienen's claims that the Trust engaged the contractor, as 'this element of the works has been led by GoG with the support of the Trust, in direct response to Mr Van Thienen's request for such works'.
A statement by the Heritage Trust further insists that claims they ignored Mr. Van Thienen's input, and refused to undo 'the damage' or even protest about it, are incorrect.
The Heritage Trust statement on the matter futher stated, 'We would like to clarify that all of Mr Van Thienen's work at the Battery has been fully supported by the Trust – indeed his efforts were recognised only 3 weeks previously with the presentation of a Heritage Trust Individual Award- which he accepted. 
Trustees and staff have always made themselves available to meet him at his request, often at short notice. Furthermore, all agreed expenses incurred on this project, and all others carried out by by Mr Van Thienen, have been fully reimbursed to him on presentation of receipts (excluding his private trip to Ireland).
The Trust is keen to continue with the Devil's Gap Battery project and would reiterate that the work of the Trust in the wider sphere is the collaborative result of work from volunteers, members, Trustees, GHT staff, GoG and the private sector.'
Mr Van Thienen has replied to this statement with his own press release: http://www.yourgibraltartv.com/society/8059-nov-21-van-thienen-replies-to-heritage-trust-attempt-to-discredit-him
photo courtesy of J.Photography