Jun 05 -'Star Legend' Cruise Ship Pays Inaugural Visit To Gibraltar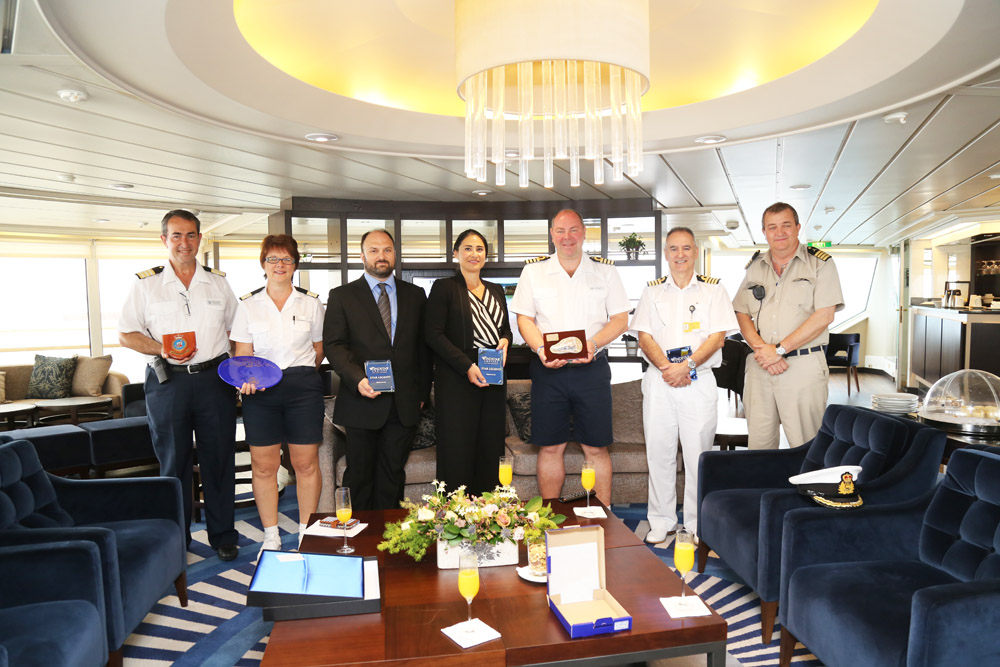 Gibraltar received its ninth inaugural cruise call of the year today when the luxury vessel 'Star Legend' arrived in port early this morning.
Operated by the American cruise line Windstar Cruises since 2015, the 'Star Legend' carries 212 passengers, has a length of 135 metres and a gross tonnage of 9,961.
The Minister for Tourism, Samantha Sacramento, attended a welcome reception on board the vessel, accompanied by members of the Gibraltar Tourist Board and the Deputy Captain of the Port, Manolo Tirado. There was the customary exchange of commemorative plaques with the ship's captain in the presence of the ship agent, MH Bland.
The Star Legend was featured in the 1997 Hollywood film 'Speed 2: Cruise Control,' starring Sandra Bullock, Jason Patric and Willem Dafoe.
The Minister expressed satisfaction at this latest cruise visit which further highlights how Gibraltar has become the leading port of call in the Western Mediterranean. She said: "The Gibraltar Government has made tourism, shipping and the leisure industries, top political priorities during our term of office, recognising their importance for our continued economic development and sustained prosperity.
"By heavily investing public financial resources to upgrade all our tourist attractions and amenities, coupled with a successful strategy of setting up fruitful working relationships with other stakeholders in the private sector, we have achieved a first class tourist product of which we can be proud.
"We have worked extremely hard to ensure that the port has become a recognised international hub for the full range of professional maritime services that Gibraltar offers, and indeed, our efforts to promote the Rock as a destination of choice for the international cruise industry, is now paying dividends."
Minister Sacramento added: "The incessant rate of cruise activity during the run up to the summer season so far underlines our administration's overriding political commitment to fully develop all areas of our economy for the benefit of the community."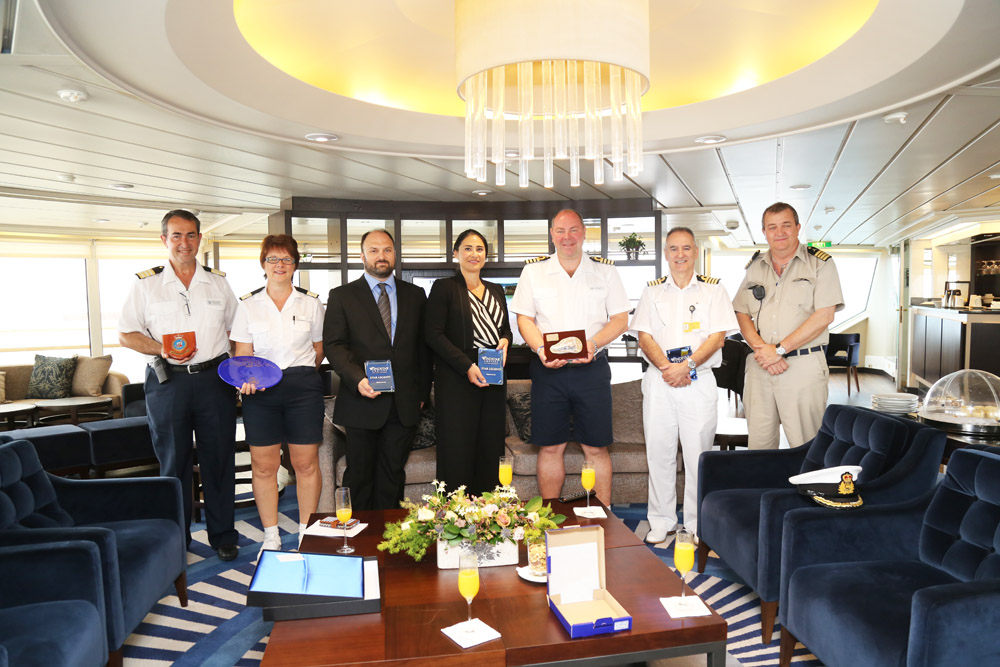 {fcomment}