Jun 10 - The Gibraltar And Guernsey Financial Services Commissions Sign Memorandum Of Understanding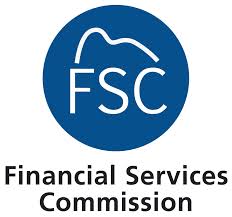 The Gibraltar Financial Services Commission has signed a Memorandum of Understanding with the Guernsey Financial Services Commission.
This will serve as a formal agreement to strengthen co-operation between the two supervisory authorities, providing a gateway to exchange information and increase investigative assistance between the two organisations.
Gibraltar FSC's CEO Samantha Barrass said: "The signing of the MoU between the Guernsey FSC and the Gibraltar FSC is an important step to enhancing the good working relationship between the two organisations.
"It reflects our commitment to build and develop our cross border communication with other supervisors and implement measures to benefit the protection of consumers".
The Gibraltar FSC is committed to developing its cooperation and information exchange with other jurisdictions through the establishment of MoU and has already signed with The Isle of Man, Malta, Jersey, Luxembourg and Labaun in the past.
It has in place a number of Alternative Investment Fund Managers Directives MoUs to enable Gibraltar's alternative investment fund managers to continue to market into Europe.
The Gibraltar FSC is also a full signatory to the Multilateral MoUs established by the International Organisation of Securities Commissions and the International Association of Insurance Supervisors.
Through its membership of these bodies, the GFSC ensures its regulatory framework and practice meets international standards. The GFSC is also a member of the following international organisations, the Group of International Insurance Centre Supervisors and the Group of International Finance Centre Supervisors.
{fcomment}