Jun 11 - Captain Stone Presented Governors Commission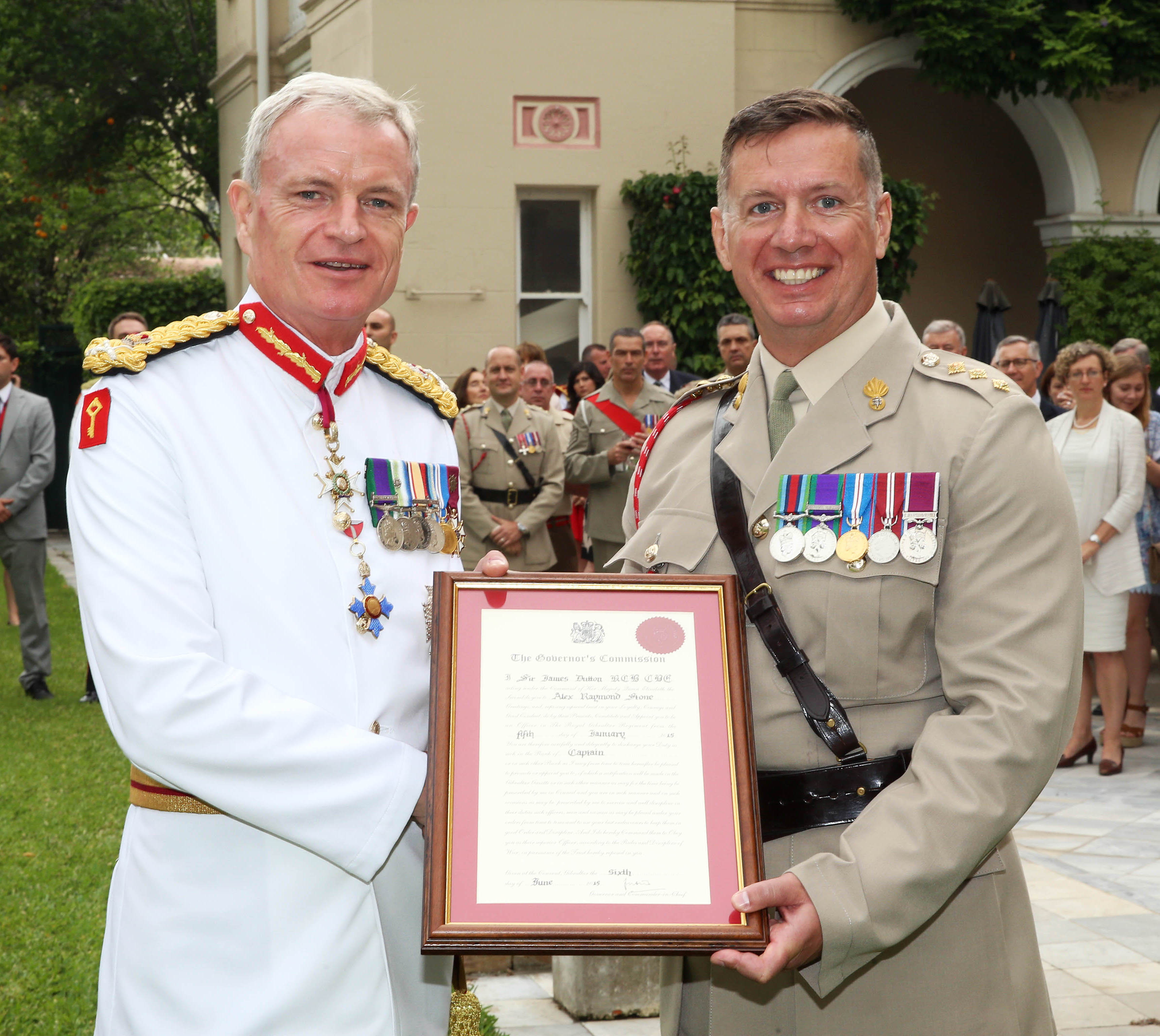 The Governor, Lieutenant General Sir James Dutton officially presented Captain Alex Stone with his Governors Commission during a recent ceremony at the Convent.
Captain Stone joined the Royal Gibraltar Regiment in December 1990 as an Infantryman. In April 2012 he was promoted to Warrant Officer Class 1 Regimental Sergeant Major and in January 2015 he was selected for Commission.
Captain Stone has had a diverse career within the Regiment and has completed numerous Infantry courses along with some specialist military ones including the Advance Sniper Commanders Course and the Army Physical Training Instructor Course.
He has served in a number of locations including Germany, Canada, Lithuania, Northern Ireland, Sierra Leone and Kenya. Captain Stone is currently working as a Staff Officer in the Training Cell within Headquarters British Forces Gibraltar.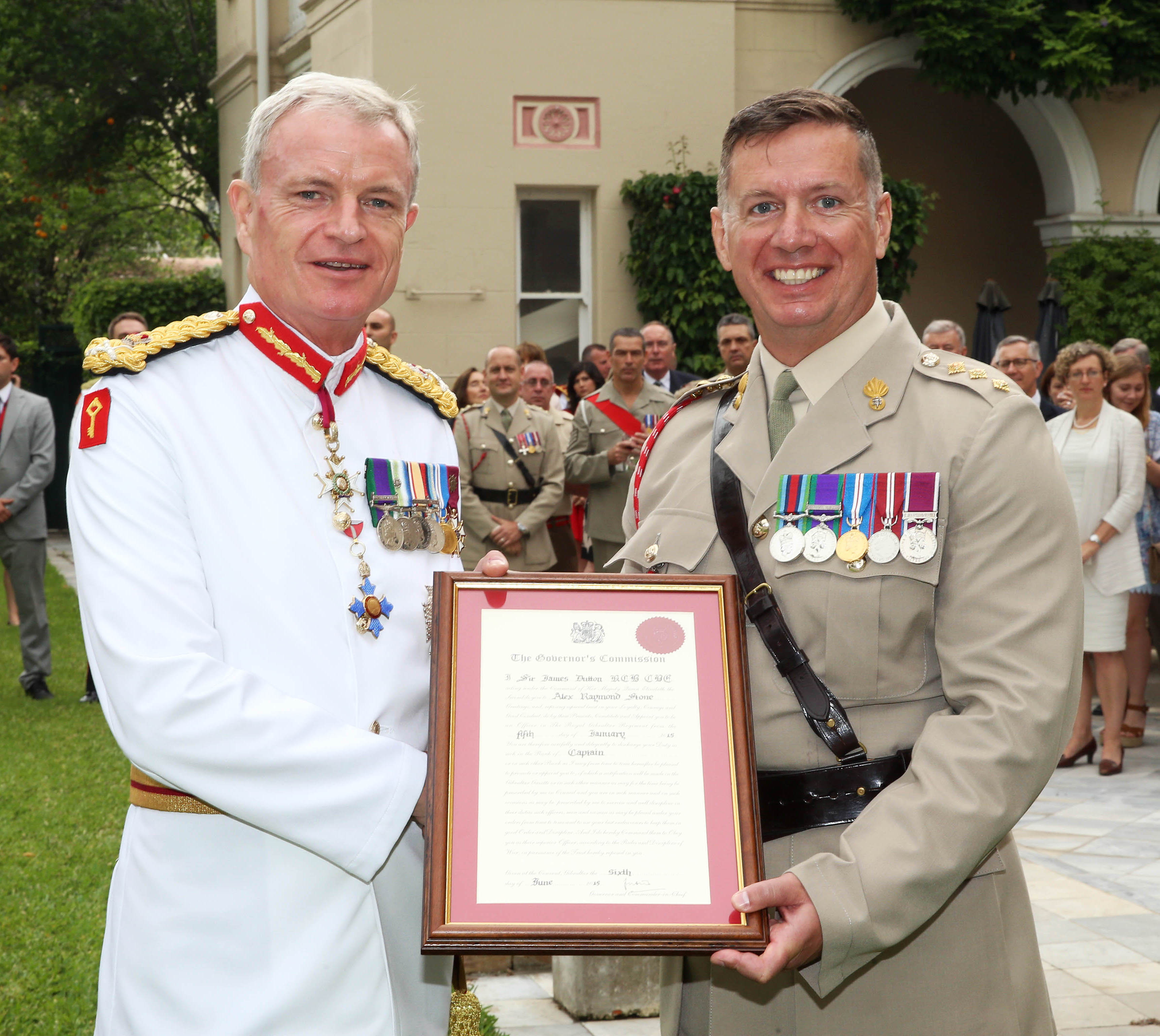 {fcomment}