Oct 18 - Picardo Congratulates Mayor on New Position as Honorary Commander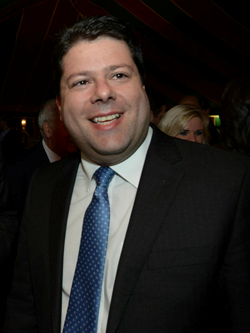 The Chief Minister has sent his warmest congratulations to His Worship the Mayor on being appointed as an Honorary Commander in the Royal Naval Reserve. This appointment was made on the recommendation of the First Sea Lord and then approved by HM The Queen.
Tony Lima was the last Commanding Officer of Gibraltar's Royal Naval Reserve unit, HMS Calpe, which was disestablished in 1993.
Read more ...