Apr 25 A Busy Summer For The Airport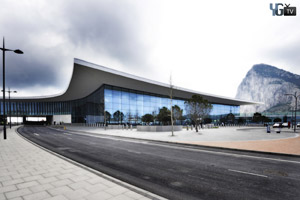 Gibraltar International Airport (GIB) is gearing up for a busy Summer 2013 season.
The season, which officially started on Sunday 31st March and runs through to Saturday 26th October, will be the first summer where operations are fully handled from the new terminal building. More than 1,800 flights are planned with 300,444 seats available to 5 destinations until the end of October.
The public will recall the introduction of a 3 times weekly service to Birmingham by Monarch Airlines launched on Saturday 23 March and operating on Tuesdays, Thursdays and Sundays. Monarch Airlines will also introduce an additional 4th weekly service from Manchester to Gibraltar on Sundays (starting 26th May) adding to the existing services on Mondays, Wednesdays and Fridays.
Read more ...