Nov 10 – Argus Insurance Sponsors Bayside Basketball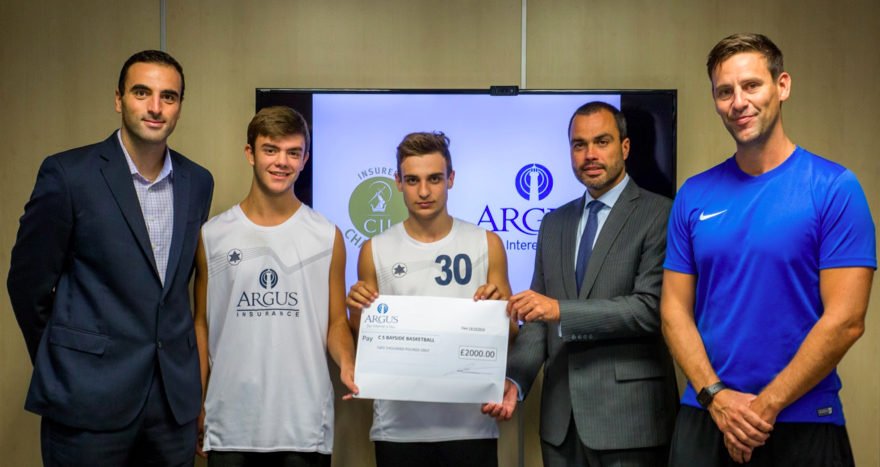 Argus Insurance Company (Europe) Limited says it is delighted to announce that they have teamed up with Bayside Comprehensive School, for the third year running, continuing as the main sponsor of both the Bayside Youth and Senior Basketball Teams for the 2016/2017 season.
As a Gibraltar-based Company, serving the needs of the local community, Argus Insurance says it is proud to be able to support sporting activities on the Rock.
Michael Tavares, Headmaster of Bayside School, said of Argus: "I would like to personally thank you for your continued support and sponsorship of Bayside Basketball run by Mr Cassaglia."
Tyrone Montovio, Argus Insurance General Manager, said: "We at Argus are delighted to be able to share our success with the local community and we are particularly keen to support the development of our youth through sport. We are very pleased to be able to support Bayside Basketball again for the coming season."
Pictured from left to right are: Sam Buxton, two members of the Bayside Basketball Team, Tyrone Montovio, Argus Insurance General Manager and Adam Cassaglia.