Nov 11 – Argus Insurance Sponsors Lincoln Red Imps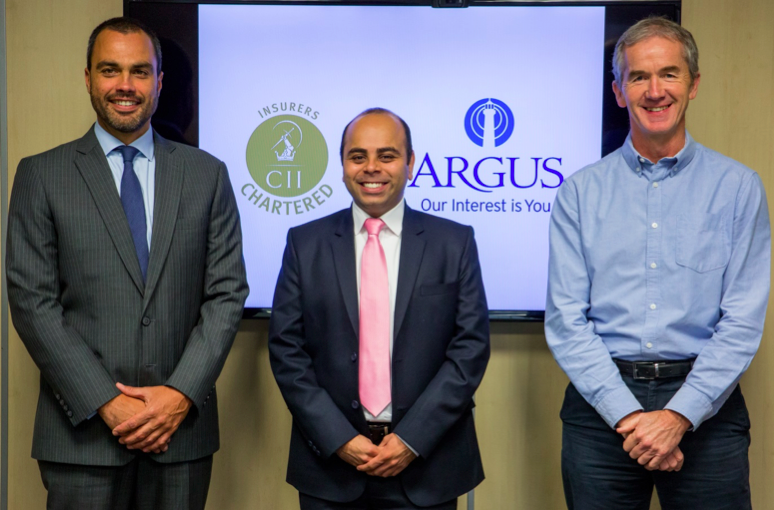 Argus Insurance Company (Europe) Limited has announce that it will continue to sponsor Lincoln Red Imps Football Club for the 2016/2017 season. The Company has a long term agreement with the club to support its youth teams by sponsoring the under 13, 15 and 17 teams.
Argus Insurance says it is proud to be able to encourage sporting activities on the Rock and is delighted once again to be supporting grassroots football development in partnership with Lincoln.
Tyrone Montovio, Argus Insurance General Manager, said: "We are very pleased to continue to sponsor Lincoln Red Imps Football Club. At Argus Insurance we share the philosophy of Lincoln Red Imps Football Club that the best way to get the most out of our local youngsters is to invest in them and give them opportunities to succeed."
The photograph shows (L to R): Mr Tyrone Montovio, Argus Insurance General Manager, Mr Sunil Chandiramani and Mr Michael McElwee