Dec 05 - Gibraltar At The FINA World Championships And The Winmau World Masters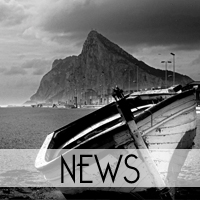 The Minister for Sport, Steven Linares, has sent his best wishes to both the Gibraltar Amateur Swimming Association (GASA) and the Gibraltar Darts Association (GDA) who will be participating in International events over the next two weeks.
A delegation of eight swimmers and three officials from GASA will be participating in a series of events in the World Championships to be held in Windsor, Canada from the 6th to 11th December. Meanwhile, a GDA squad of eight players will be participating in the Winmau World Masters to be held at the Lakeside in Surrey, United Kingdom.
Minister Linares said: "It is extremely important that Gibraltar continues to be represented at high calibre events and we encourage all associations who are members of their respective international governing bodies to be active. I am sure neither the swimmers nor the darts players will be found wanting and they will represent Gibraltar admirably. Best of luck to all and safe travels."