Mar 02 – Chestertons To Sponsor Second Division Cup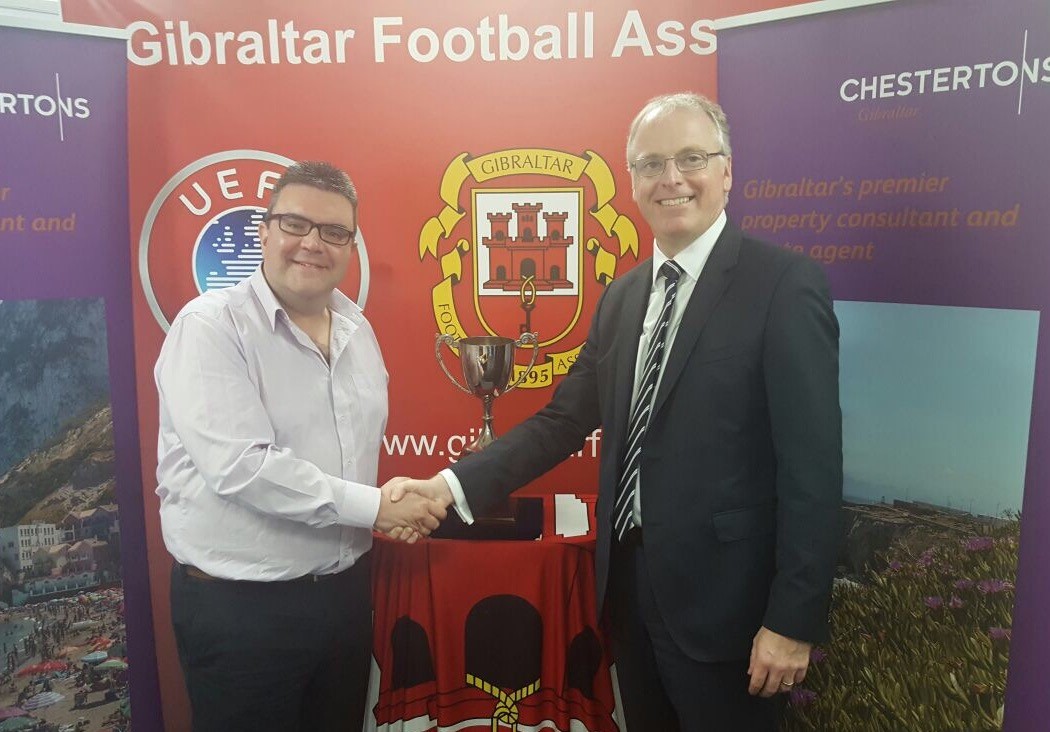 The Gibraltar Football Association (GFA) has announced that it has reached an agreement with Chestertons Gibraltar to become the new sponsor of the Second Division Cup for 2017. The competition has been renamed and will now be called 'The Chestertons Cup'.
The competition will see the Second Division teams split into three groups, with the winners of each group and the best placed runner up progressing into semi-final stage. The 2017 final is scheduled to take place in mid May. All the relevant fixtures will be displayed on the designated 'Chestertons Cup' page of the GFA's website – www.gibraltarfa.com.
The Ocean Village-based international estate agency has a history of promoting football in Gibraltar with its existing proactive sponsorship of FC Bruno's Magpies and support of Gibraltar's recent international friendlies held at the Victoria Stadium in 2016.
General Secretary of the GFA, Dennis Beiso said: "We are delighted that we will be working together with Chestertons on this year's revamped Second Division Cup which is now 'The Chestertons Cup'. Chestertons have proven their commitment to local football both at domestic level and internationally around Gibraltar's National Team. Today's announcement is extremely positive step in the development of this tournament."
Mike Nicholls, managing director of Chestertons Gibraltar commented: "We are proud to be the first sponsors of the Second Division Cup, now 'The Chestertons Cup'. We have placed a lot of time, effort and money into club sponsorship in the last two years, with fantastic results. We have attracted new football fans to Victoria Stadium and the numbers are increasing weekly. We are motivated to encourage local residents to support a local football team, not just the top clubs in England and Spain. This sponsorship is part of that on-going journey. Best of luck to all the teams and I thank the GFA for this opportunity."