Mar 17 - Special Olympics Gibraltar Squad Arrive In Austria For The World Winter Games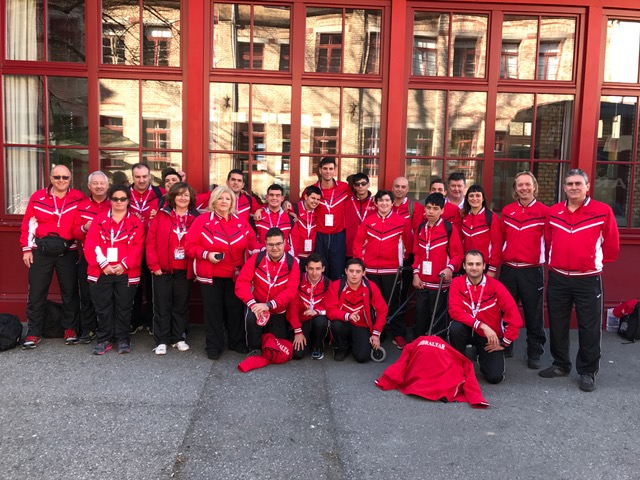 The Special Olympics Gibraltar squad left a wet and windy Gibraltar on Tuesday for a 10-hour journey to Bregenz in west Austria where they started two days of acclimatisation in the shadow of the Alps, in preparation for the World Winter Games which open on Saturday.
The group arrived safely and found warm sunny conditions awaiting them, which did not stop their training with the snowshoeing athletes able to practice on real snow for the first time and not the sandy imitation of eastern beach.
The floor ball players, who make up the majority of the squad also had a good training session at local facilities whilst our two alpine skiers were treated to a great opportunity to ski in the woods on the mountains in the Boedele ski area.

Excellent hospitality was provided by the Bregenz Rotary Club who housed everyone in good accommodation in the town and treated the squad to a big party in the local opera house on Wednesday night.
A great start and good preparation for the team who now move on to the sporting venues where the competition begins in earnest.