Jan 11 - Gibraltar Island Games Committee Signs First Major Sponsorship Agreement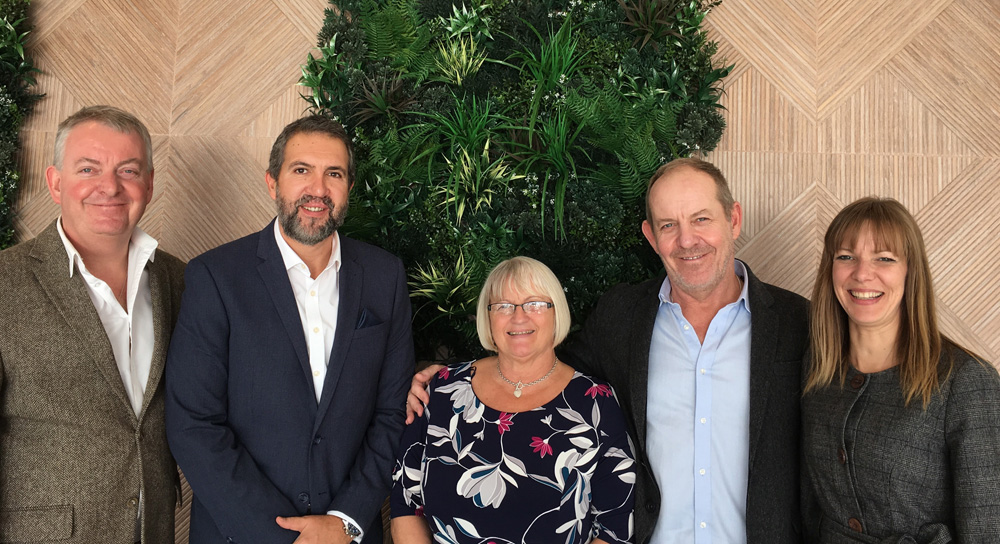 The Organising Committee of the Gibraltar 2019 NatWest International Island Games has announced the Hunter Group of Companies as its first major sponsorship partner. 
Fabian Vinet, Head of Commercial Operations of the Gibraltar Island Games Organising Committee, has welcomed the agreement, saying: "The Hunter Group has a long-standing record of supporting local sporting and cultural events and we are therefore very pleased to have them onboard as a major sponsor of what promises to be the biggest and best sporting event ever held on the Rock. In total, 2,500 participants as well as several hundred officials, dignitaries and sports aficionados will make Gibraltar their home in the summer of 2019.
"The Games are fully supported by Her Majesty's Government of Gibraltar, as indeed by its title sponsors NatWest International who have a historic association with the Games, and we are now engaging with potential corporate partners in ensuring the spectacular success of the event while at the same time gaining valuable exposure for their corporate brands, both locally and amongst our visiting guests, as well as via the extensive media coverage of the Games, here and abroad. The marketing and media opportunities during the week commencing 6th July 2019 but indeed also in the build-up to the Games over the coming months, are many and substantial. We have purposefully devised a fully inclusive, tiered range of sponsorship options in order to appeal to the full range of businesses in our community, whatever their size, to enable them to share in the success of the Games. Each sponsorship tier attracts a wide range of benefits, including VIP hospitality, invites to official receptions and the opening and closing ceremonies, medal presentation opportunities and logo exposure at sporting venues and promotional material.
"Indeed, the official Games website (www.gibraltar2019.com) has already been formally launched and will immediately start to incorporate the branding of corporate sponsors. Judging from initial contacts with businesses, we expect there to be a great deal of interest across Gibraltar's corporate spectrum, although the higher-level sponsorship tiers have been designed to offer an element of exclusivity and are therefore very limited in number and will be taken up on a 'first come, first served' basis."
"I recall the huge level of excitement across our community, during the 1995 Gibraltar Island Games which I enjoyed as a spectator," continued Mr Vinet, "but thereafter as Minister for Sports I have attended other Island Games and have seen how the event has grown and is now double the size of what it was. 2019 really is going to be a tremendously enjoyable and important year for Gibraltar, not only from the purely sporting perspective but also as a result of the cultural and other events that will accompany the Games. The Organising Committee is very grateful to Government for its significant support, but we believe the corporate sector also has a pivotal role to play and I look forward to engaging with Gibraltar businesses, large and small, to help deliver the very best and most spectacular NatWest International Island Games to date."
Andy Hunter, spokesperson of the Hunter Group, added: "We are delighted to be supporting what I am sure will be the most impressive Island Games ever. We have been proudly serving the Gibraltar community for more than 30 years and have strong ties with many local sports, especially cricket and rugby. We look forward to welcoming the 2,500 participants and their supporters."
Photograph caption: (Left to right) Andy Hunter (Hunter Group); Fabian Vinet; Linda Alvarez (President of the Gibraltar Island Games Association); John Hunter (Hunter Group); Geri Cummings (Bistro Point General Manager).