May 28 - Dyson Parody Wins Gibraltar National Darts Championship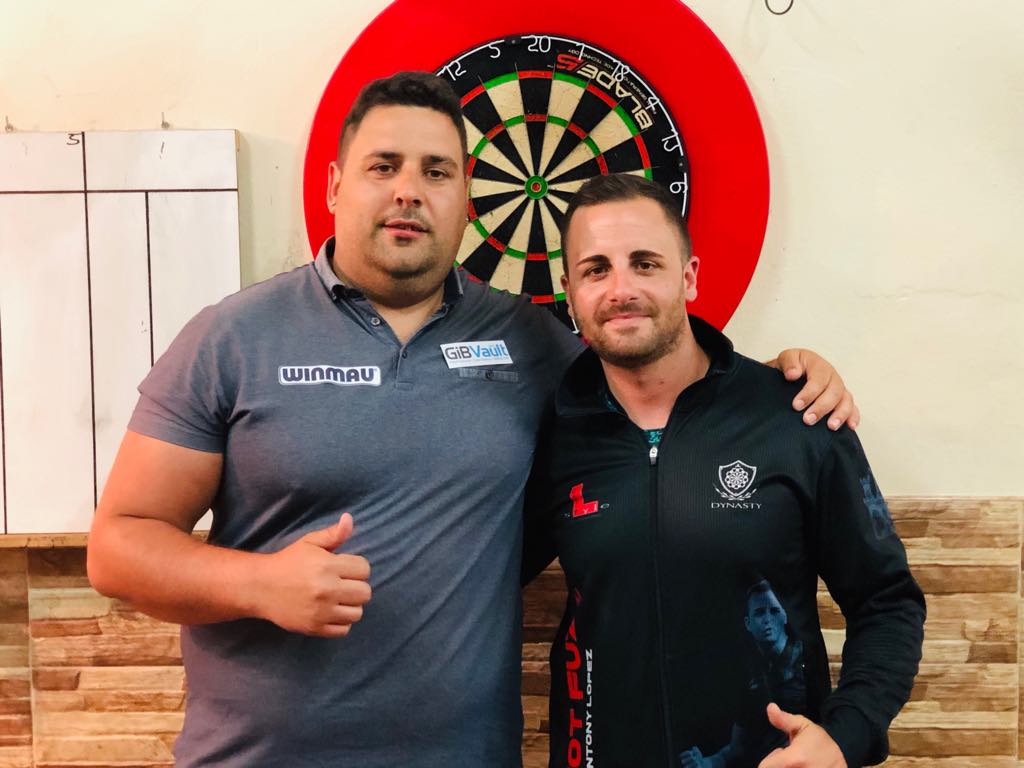 Dyson Parody won last Friday's Gibraltar National Championship darts tournament.
A statement from the Gibraltar Darts Association follows below:
After a bye in the first round, Dyson faced Dylan Duo, who had previously beaten him in the last tournament, and Dylan had chances once again, notably in the deciding leg where missed darts at double 16 cost him the match.
Arguably the best match of the evening was in the quarter finals where Dyson faced Justin Hewitt, who was playing exceptionally well, having previously beaten Craig Galliano and Justin Stagno. In an incredibly high scoring game, the players matched each other with 180's and other ton plus scores. Once again it went down to the deciding leg, where Dyson managed to hit the winning double before Justin.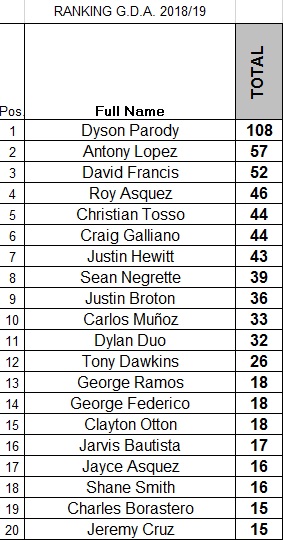 In the other half of the draw, Antony Lopez played consistently well to win through to the semi-finals, beating George Federico 4-1 and Justin Broton 4-1 His high scoring games were just too much for his opponents, and showed why he is currently ranked number two in Gibraltar.
The semi-final matches featured the now legendary George Ramos against Dyson and Antony up against David Francis, winner of the last ranking tournament. Dyson hit form to win his game 5-0, but Antony didn't have it so easy, with David pushing him all the way. Antony eventually won 6-5.
The final was a tense affair, Dyson was a little below par to start with, allowing Antony to take an early lead. It certainly looked like Antony was going to take the title, when at 5-3 up he had three match darts at double 20. Much to Dyson's delight Antony missed the double, and as he has done so many times before, Dyson pounced, and never looked back in the remaining two legs, winning the match and the tournament 6-5.
24 players attended the event, with a total of 20 180's hit during the evening: Dyson Parody 5; Antony Lopez 5; Justin Hewitt 3; George Ramos 2, and 1 each from Jayce Asquez, Justin Broton, Dylan Duo, David Francis and Shane Smith 
Semi-finalists: George Ramos, David Francis, Dyson Parody and Antony Lopez
The finalists, Dyson and Antony, who will also be representing Gibraltar in the PDC World Cup of Darts, live on Sky Sports on 6th June
As this was the final ranking tournament of the season, it means that the Gibraltar team playing in next year's European Cup was decided. The qualifiers are Dyson Parody, Antony Lopez, David Francis and Roy Asquez.
Thanks go to Desmond Cunningham for his support, the ever helpful Beast, Charlie Borastero for all his hard work at the desk, and marking the final, and of course Dylan Duo and the ladies at the College Cosmos Club for hosting the event.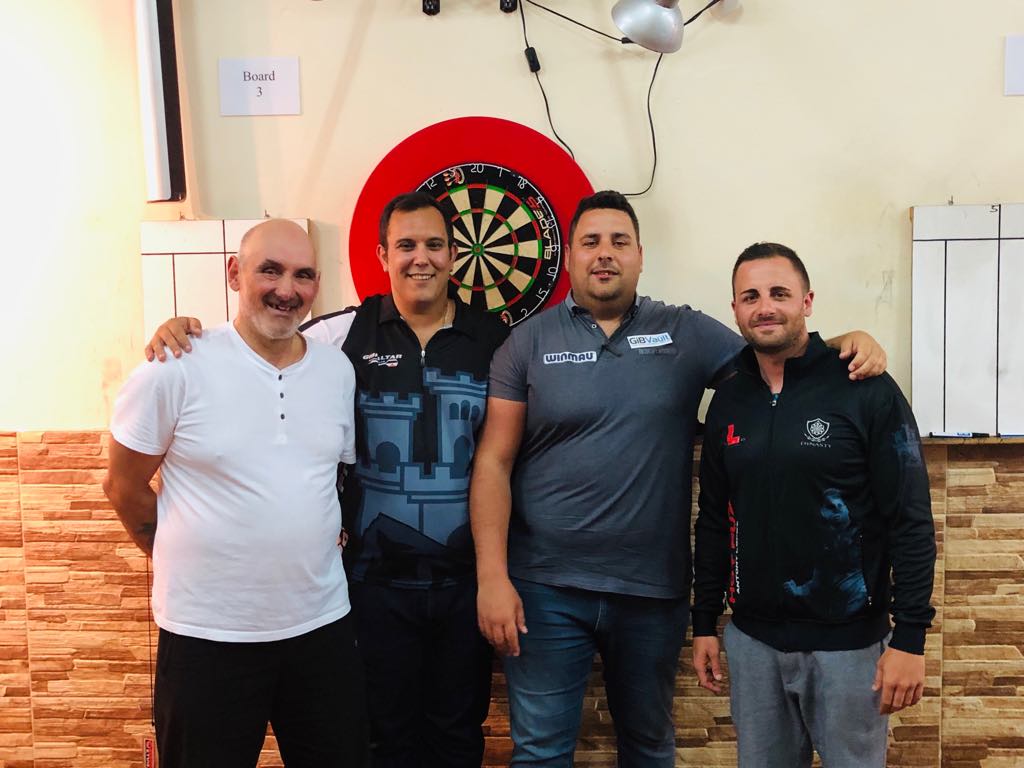 {fcomment}