Apr 02 - A Weekend for Racing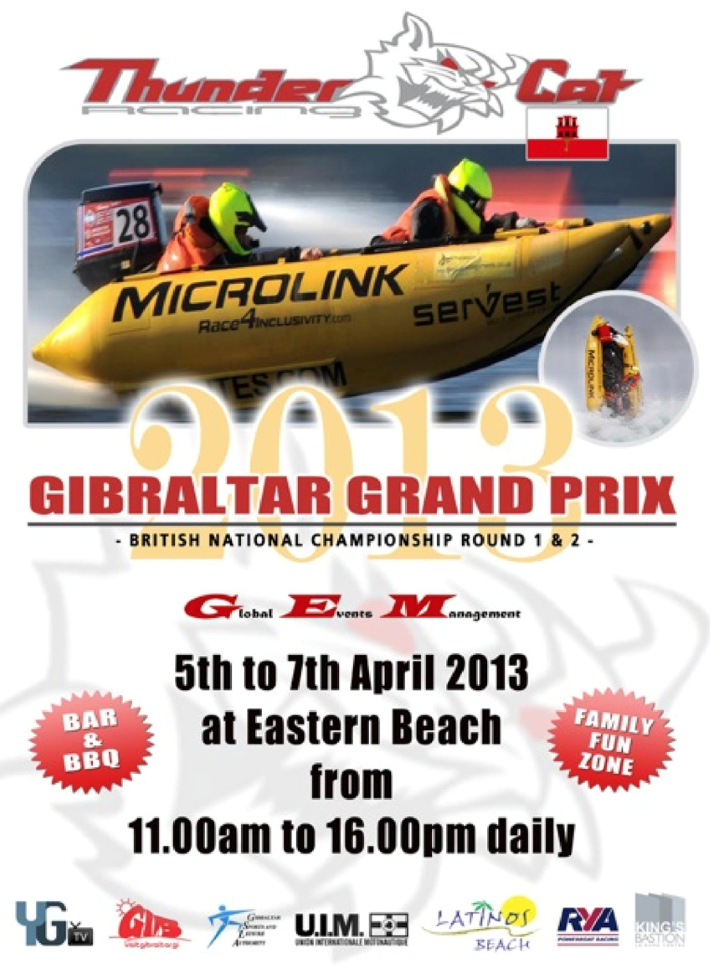 This weekend Gibraltar's Eastern Beach will play host to the gripping opening of the ThunderCat Racing British National Championship Rounds 1 & 2. The sport, not widely known yet, involves lightweight catamarans that course through the sea spray at 65 mph.
The weekend long event will make up the Gibraltar Grand Prix between Friday 5th April and Sunday 7th. Amongst the competitors heading to Gibraltar to participate are world surf champions, students and all around adrenaline junkies.
Read more ...