Jun 01 – Roaming Surcharges Abolished For Gibtel Customers In EEA Countries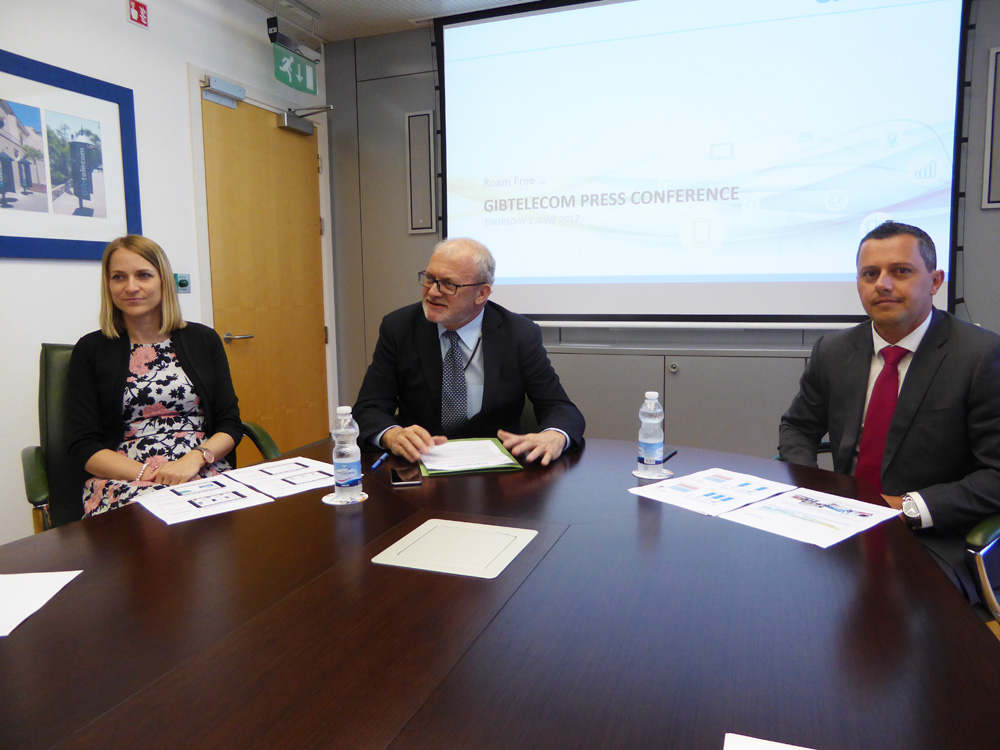 - Customers can use inclusive minutes, data and SMS bundles in Spain, the UK and other EEA countries
- Data roaming outside EEA also opened up with default limit to avoid "bill shock"
- Gibtelecom also launches new website: buy smartphones, get technical support online
Surcharges Abolished
Gibtelecom today announced the abolition of roaming surcharges for Gibtel customers using their phones in the UK and Spain, as well as other European Economic Area (EEA) countries. With the introduction of 'Roam Like Home' tariffs from 1 June 2017 customers will be able to use their phones as they do in Gibraltar. Gibtel mobile customers will be able to take their inclusive minutes, data and SMS's and use them anywhere in the EEA, as part of their plans, with no additional costs. This will be taking effect ahead of the European Commission target for abolition of roaming surcharges in Europe on 15 June.
Gibtelecom's CEO, Tim Bristow, said "the implementation of 'Roam Like Home' will provide great value to our customers, who can now benefit from up to 1000 voice minutes and 10 Gigabytes of mobile data whilst travelling in Europe [dependent on their mobile plan] without having to worry about roaming fees. Gibtelecom subscribers have seen their prices for mobile calls whilst roaming abroad in the EEA reduced by over 50% since 2007, with data usage savings of nearly 75%". Once allowances have been consumed, or if the customer does not subscribe to any bundles or plans with allowances, local off-net and out of bundle charges would apply in the same way as they do in Gibraltar.
What Happens After Brexit?
Although the UK and Gibraltar are set to leave the EU and the EEA in the next two years, roaming charges might not return as good bilateral relations exist between Gibtel and foreign operators and the roaming deals are subject to individual agreements between operators.
"It's to their advantage to keep it because they have customers who come here as tourists or for business," said Mr Bristow during today's press conference.
Extended Roaming Beyond EEA
Gibtelecom also announced that, following customer feedback, it was opening up data roaming outside the EEA to its mobile customers by default, allowing the flexibility to use mobile data wherever they wish with effect from June 2017. This facility was removed as a safeguard in October 2015 due to customers concerns over some operators' high overseas roaming charges for data. Gibtelecom's Head of Marketing and Business Development, Adrian Ochello, explained how "the Company believes there are enough measures now in place to help customers keep in control of their roaming spend and as such have decided to revert to have it open by default. As well as providing customers with detailed roaming pricing information on our website, and by text message on arrival to a roaming destination, we are constantly negotiating with distant operators in order to achieve favourable roaming rates. This is the case in popular destinations such as the USA, Morocco, Israel and Switzerland, which have traditionally been expensive but can now benefit from more attractive roaming rates. Customers can also set their own financial data roaming limits to cap spending at a level of their choosing by contacting our Customer Services team." The default data limit as at 1 June 2017 is the sterling equivalent of €50, which is £42 at current exchange rates.
New Website
In addition, Gibtelecom took the opportunity to announce that they have a new website, which among other features offers handy roaming tips and a full explanation on how 'Roam Like Home' will apply to mobile customers on different plans. The project, headed by Marketing and Business Development Executive, Lianne Azzopardi, has focused on enhancing the customer experience and allowing customers to do more online. She explained how "customers can now more easily browse, click and buy on the interactive site. Customers can apply for all Gibtelecom services in their home, purchase the latest smartphone and have it delivered, get technical support and advice with our new guides and video tutorials, or arrange a meeting with our sales team at the click of a button."
Should any customer have any questions or require assistance whilst roaming a dedicated Freephone roaming helpline is available on +350 20052201. For further information visit www.gibtele.com
Pic, left to right: Lianne Azzopardi, Tim Bristow, Adrian Ochello.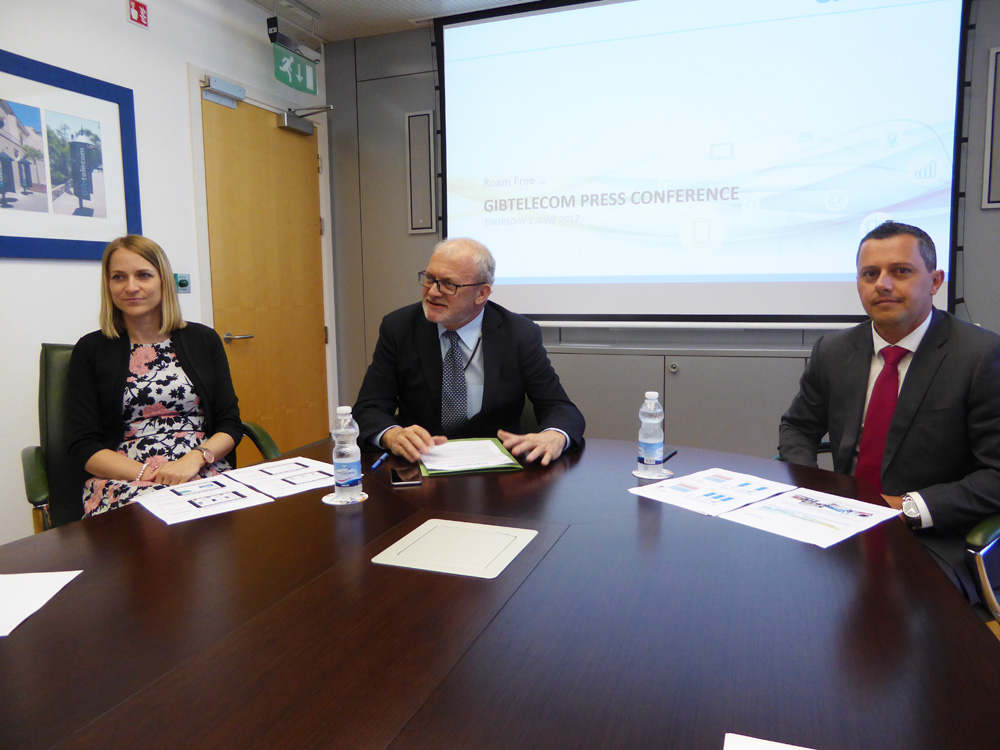 {fcomment}