Aug 02 - YGTV news is evolving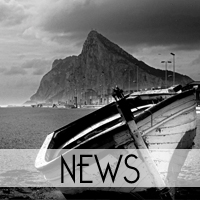 In a decision to bring you up to date news quicker and better than ever before, YGTV has decided to change it's video news. As from today, you the viewer, will be able to watch the latest news as and when it happens. Instead of creating a daily news video at the end of the day, we will be showing you brief clips throughout the day. 
We know how busy the day can get, and who's got time to just relax and watch the news at the end of the day?
With the aim to deliver more news, faster than anyone else in Gibraltar, we will be aiming to have the short news clips up as soon as they have happened. Giving you enough free time in the evening to do what you want to do. 

If you have any more ideas of how we can improve the site, why not drop us a line. At the end of the day it is YOUR Gibraltar TV and what you want counts. Email us on This email address is being protected from spambots. You need JavaScript enabled to view it. with your suggestions. 

Remember, you can also find Your Gibraltar TV on: 

Facebook - http://lui.gi/yzCJw
Twitter - http://lui.gi/o9Spw
Google+ - http://lui.gi/XpRvk
Linkedin - http://lui.gi/8CZJC