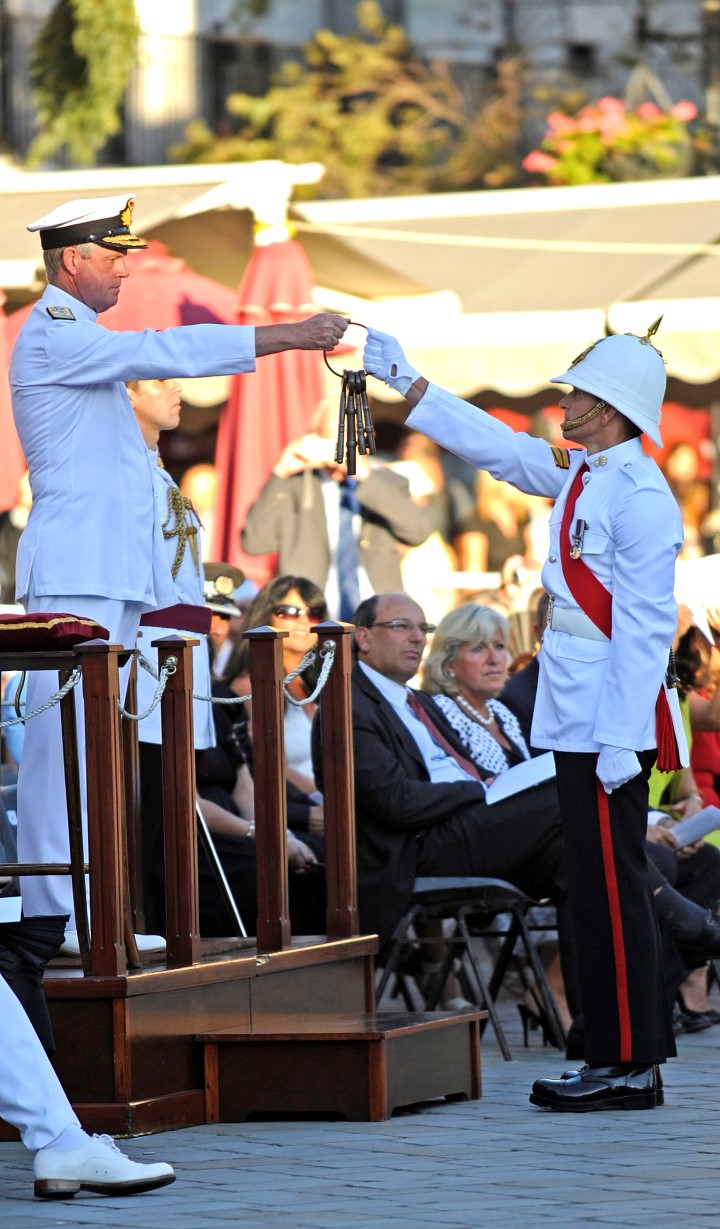 Last night saw the traditional, Ceremony of the Keys parade, which is held annually to preserve the custom that originated 1779 when French and Spanish troops attempted to capture Gibraltar during the Great Siege. During the re-enactment the Governor entered Grand Casemates Square with the keys. He then went on inspect he parade of Royal Gibraltar Regiment soldiers before symbolically handing the keys of the fortress to the Port Sergeant. The Port Sergeant them marched to the Old Waterport Gates and locked it for the night, as would have been done every evening during the Great Siege. The party was also accompanied by drums and fifes.
Following the locking of the gate, the keys were returned to the Governor who then left Casemates Square, followed shortly by the Chief Minister. It was rumoured that the Governor during the Siege, General Sir George Augustus Eliott, would even sleep with the keys under his pillow.
In attendance of yesterday's ceremonial re-enactment was various Government Minister and Officials, the Mayor, Commander of British Forces Gibraltar, Commodore Tom Karsten and a number of opposition members.