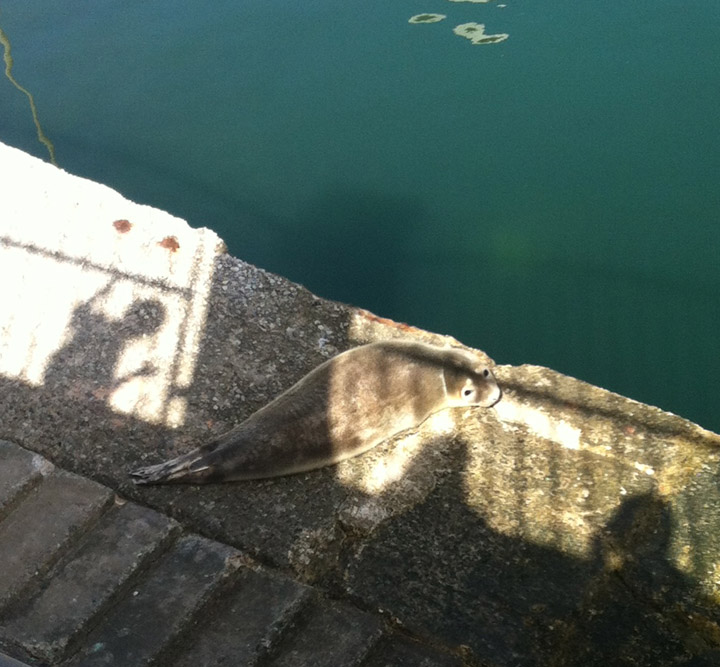 This afternoon a seal was found resting on the jetty of the private boat owners club at Coaling Island.
Almost 400 individuals turned up to view the pinniped who must have swam far out of its comfort zone to have found itself in Gibraltar. Police closed off the road into Coaling Island during the commotion.
The nearest area to Gibraltar where seals are usually found is the Tropic of Cancer around southern Morocco.
Photo By David Martinez