June 06 - GSD Present Marlene Hassan-Nahon As By-Election Candidate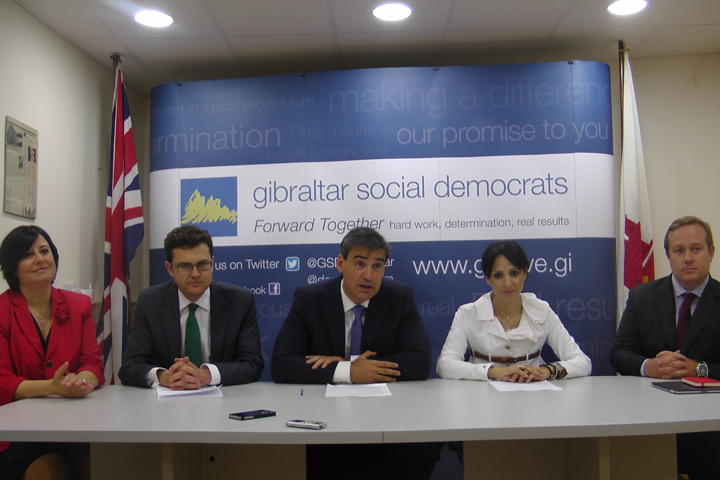 The GSD's candidate for the forthcoming by-election was formally presented to the media this morning. Marlene Hassan-Nahon, daughter of former Chief Minister Sir Joshua Hassan, will be standing for election on the 4th July for the parliamentary seat vacated following the death of Charles Bruzon.
In her statement, Ms Nahon explained that she wished to make a "positive contribution" because she felt "disillusioned and concerned" for the future of Gibraltar under the present administration. She also explained that her father had regarded the GSD as embodying a similar set of core beliefs as those espoused by him during his long political career.
She chastised the GSLP-Liberal administration for showing a "complete lack of judgment diplomatically" and for continually blaming the previous GSD administration. She said, in response to questions, that she hoped to continue her father's legacy by serving the community in a "bi-partisan" manner.
Ms Nahon is 37 years old and a mother of four. She read History of Art and Architecture at the University of Manchester and is currently doing a postgraduate diploma in Journalism.
Daniel Feetham, the leader of the GSD, welcomed Ms Nahon to the party and said he was "delighted" that she had been chosen by the party's executive. He explained that the GSD believes that she is an "independent thinker" who will bring a "constructive and fresh perspective to politics."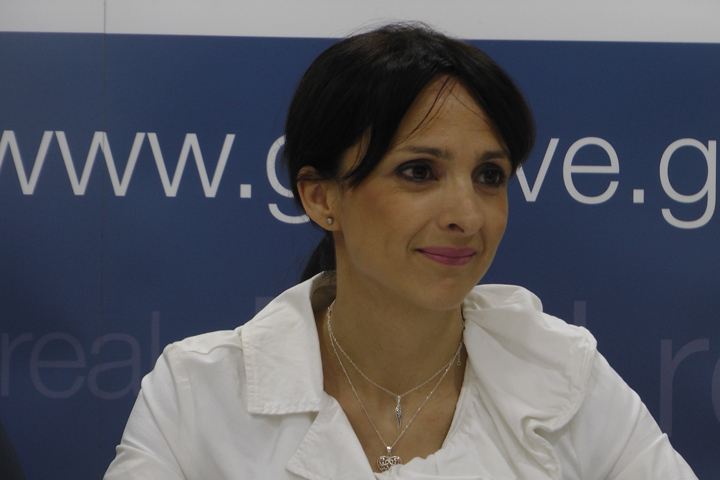 He said that by standing for the GSD, Ms Nahon would, if elected, bring much-needed diversity to a Parliament dominated by male lawyers.
Mr Feetham explained the run-up to the GSD's decision to present a candidate and the fact that Ms Nahon had urged him to do so out of a "duty to the people of Gibraltar." He also revealed that Ms Nahon had intended to present herself as an independent candidate if the GSD had decided not to contest the by-election. He concluded by calling on voters to deposit their trust in her.
Damon Bossino, the GSD's campaign manager for this by-election, said that there was a certain significance to this moment as it is the first time that a member of the Hassan family will stand for election since 1984. He said he hoped it would turn out to be a clean campaign that would "debate the issues and not dwell on personal attacks."
He said that his party was confident of a win because the GSD had a "very strong and persuasive argument" to put to the electorate highlighting that "much of what was promised…in terms of the new dawn, has failed to materialise," and that "serious cracks" regarding good governance had emerged since December 2011. Mr Bossino also argued that there was a "contradiction" in the present Government's actions concerning public finances. He added that, although the result would not change which party was in power, it could nevertheless send a very powerful message to the Government.
Elliott Phillips, the new candidate's electoral agent, said that Ms Nahon brings "a fresh dynamic to the GSD." Mr Phillips repeated the GSD's key message of supporting hardworking people and he encouraged people to come out and vote on the 4th July.