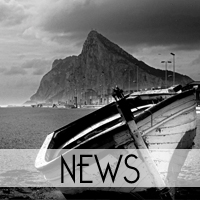 A photo of a young man sleeping rough has sparked a Facebook debate about mental welfare and emergency shelter accommodation.
The man, who is referred to as "Walking Man" because he is often seen walking at a fast pace on Gibraltar's roads, is pictured sleeping in a private patio on a bed of cardboard and surrounded by broken glass. The photo was posted on a local debating group on the social media website.
This follows the creation earlier this month of a bogus Facebook profile called "Walky Man" which has now disappeared.
Those commenting on the picture have raised concerns about the man's mental health and many have pledged to contact the authorities in order to seek a solution.
It is not known whether the man is officially homeless.