Business Matters Edition 05 - easyJet Special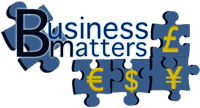 In this Special Edition of Business Matters Ian Le Breton talks to Ali Gayward from easyJet. Talking about the airline, what their plans are for Gibraltar and the infamous Orange brand colour. 
We decided to film the interview in our brand spanking new airport, and Ian and Ali had a good chance to talk over some of the plans for the future. 
We hope you enjoy the interview and remember you can check out all the available flights to and from Gibraltar on www.easyjet.com.