Feb 24 - Presentation Of Mobility Scooter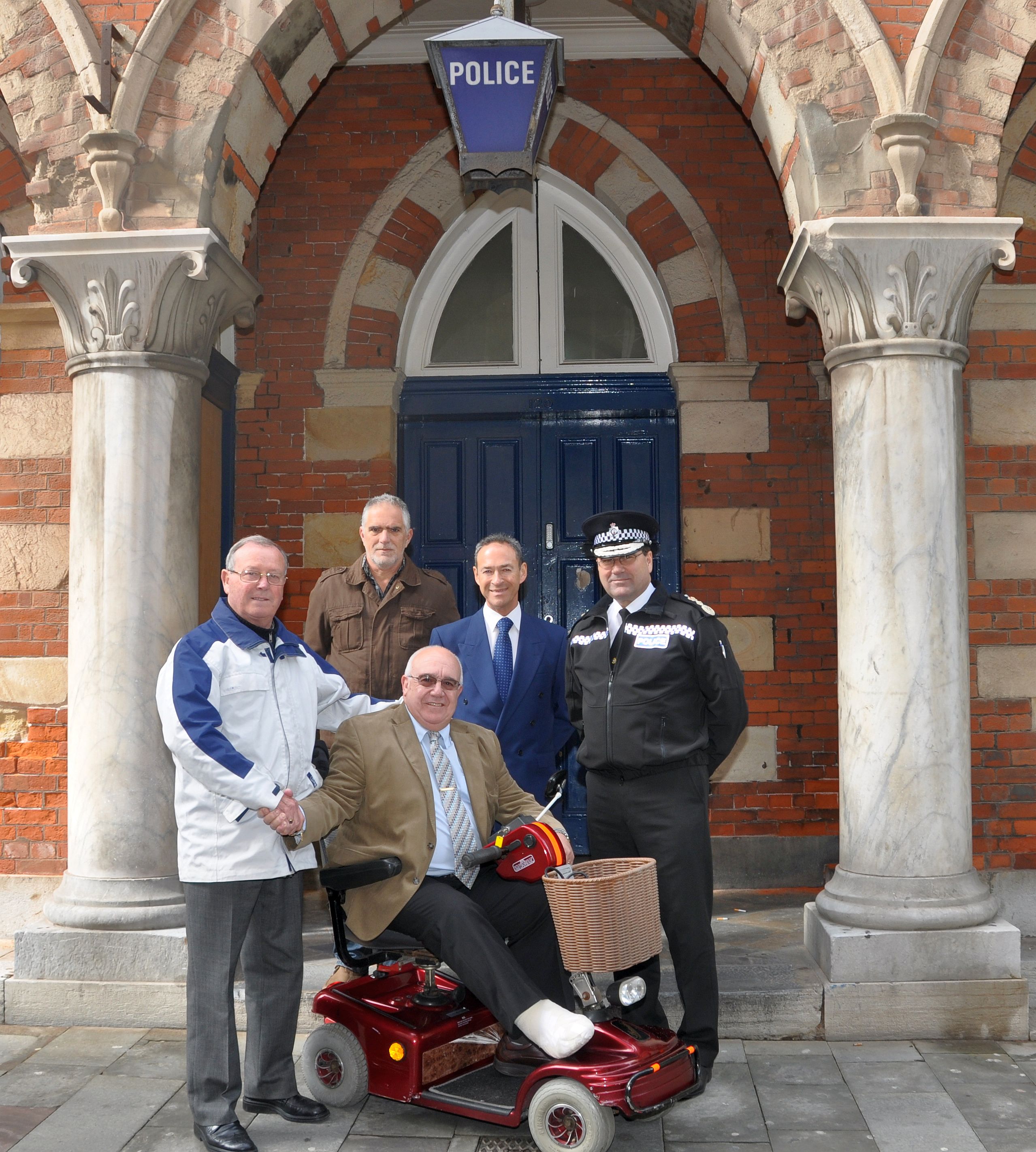 Today the Association of Retired Police Officers handed over a mobility scooter to Mr Wilfred Charvetto a retired police officer. Mr Charvetto has undergone an operation to his right ankle and will be unable to walk for the next eight weeks.
The presentation was carried out by the Chairman of ARPO Mr Charles Polson.
(In the photograph from left to right: Charles Polson, James Ignacio (ARPO), PC Henry Sacramento and Commissioner of Police Eddie Yome)